My Trip to Washington, DC
Tuesday, July 1, 2003
In a final act of graciousness,
Keith Hennessey completed our West Wing tour
by taking Jennifer, Elena, and me back to his office
and presenting us with what he jokingly referred to as
White House "chum" -- a facetious term
for what turned out to be very attractive mementos,
including a silver key ring, an enameled American flag lapel pin,
an autographed pen, and even
some presidential M&Ms from the White House Mess.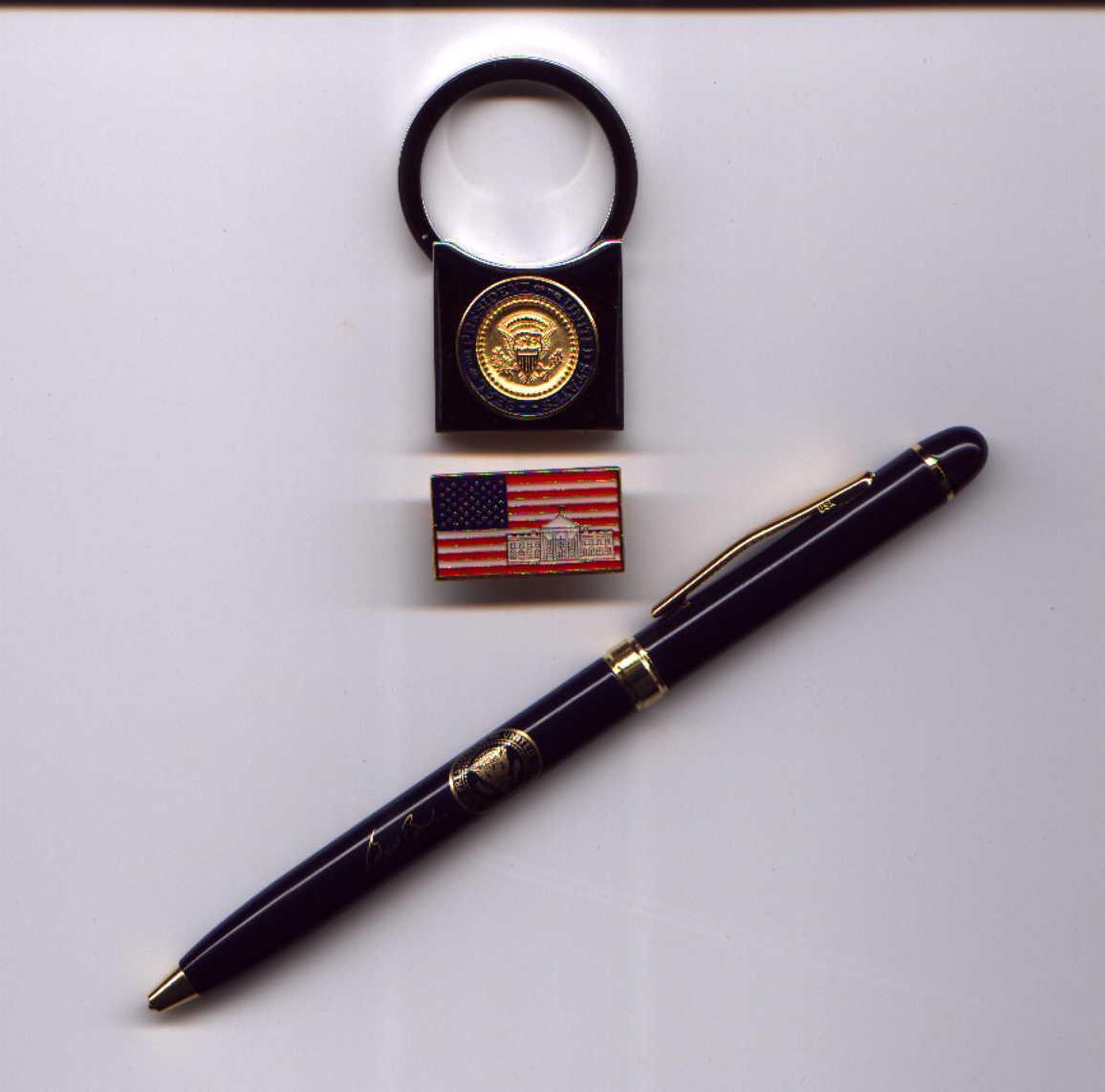 So, thanks to the kindness and initiative
of Jennifer, Elena, and Keith,
I had a privileged opportunity to visit
one of this nation's most cherished symbols.
It was, indeed, a perfect day!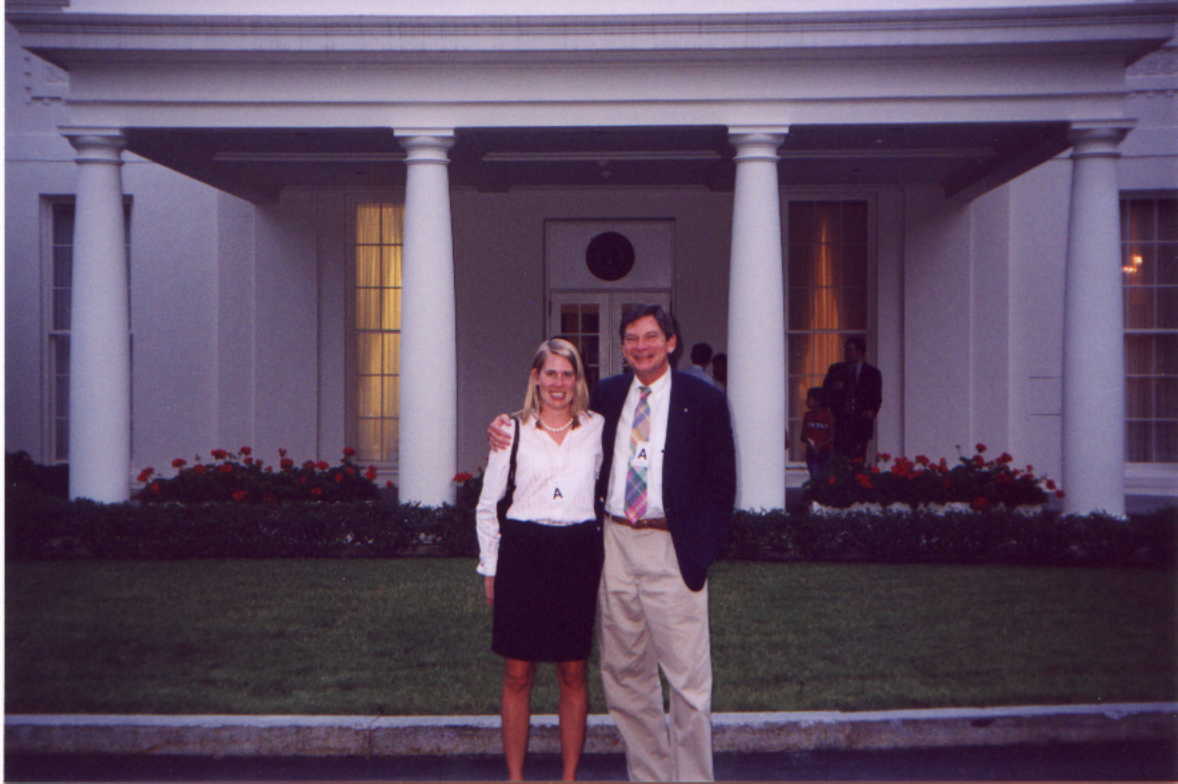 In the words of our esteemed President, George W. Bush,
may God continue to bless the United States of America!
Click here to return to my homepage
Encouraging words are always welcome at
johndallasbowers@verizon.net