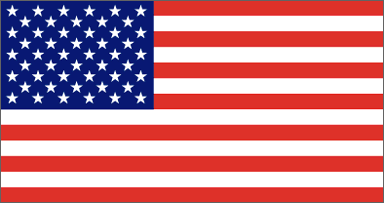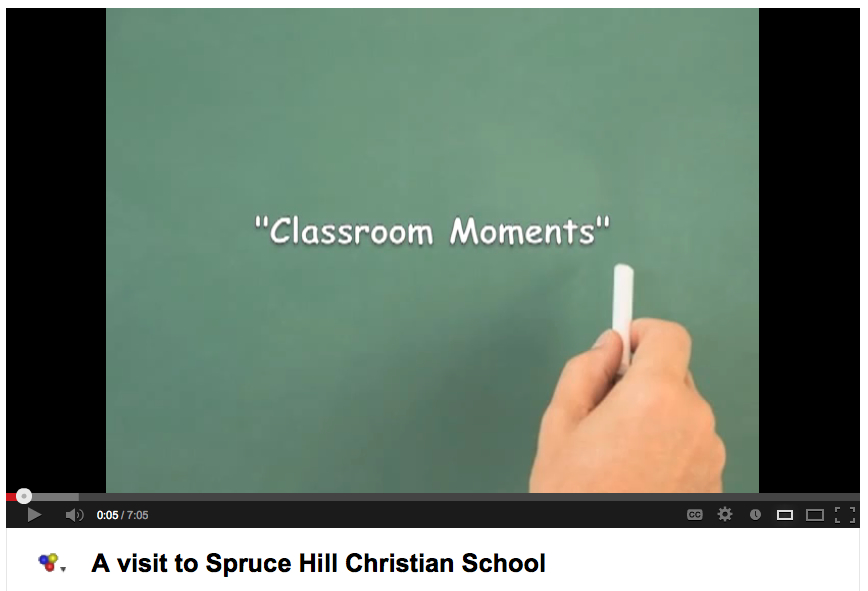 Click here or on the screenshot above
to watch a fun video of kids immersed in love and learning.

* * *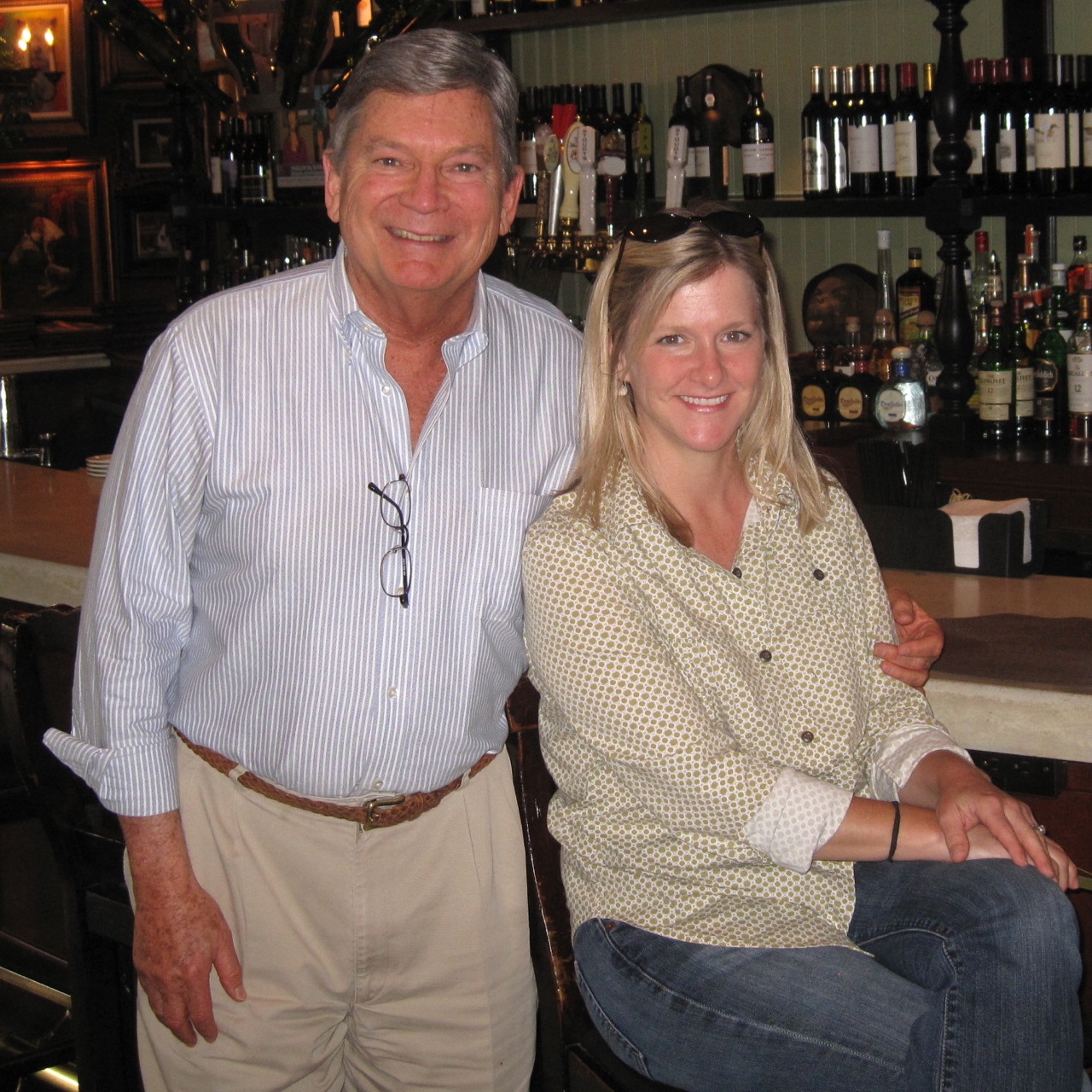 Three hours after three years: it was an easy and instant reconnection
with Anne Blair Brown over a delicious and lingering lunch
at the White Dog Café in Wayne on a sunny Friday, May 10, 2013.
She was in town for the Plein Air Festival at the Wayne Art Center,
the event where we met in May 2010. You should check out her work.
Beautiful interpretations of life. Click here to go to her website.

Click here to watch a video I shot while she worked on location.

* * *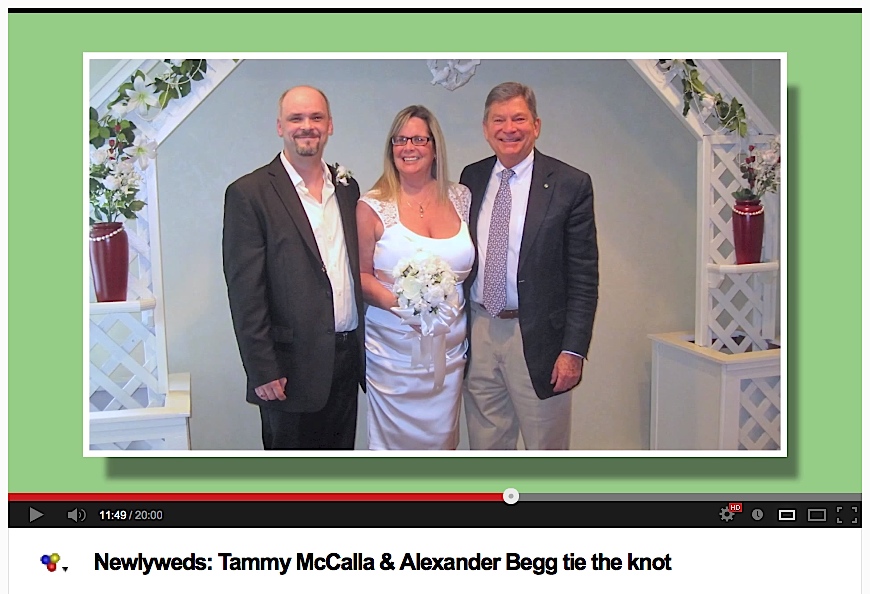 Click here to see photos and my video of a very special day:
the wedding of Tamara McCalla and Alexander Begg.

* * *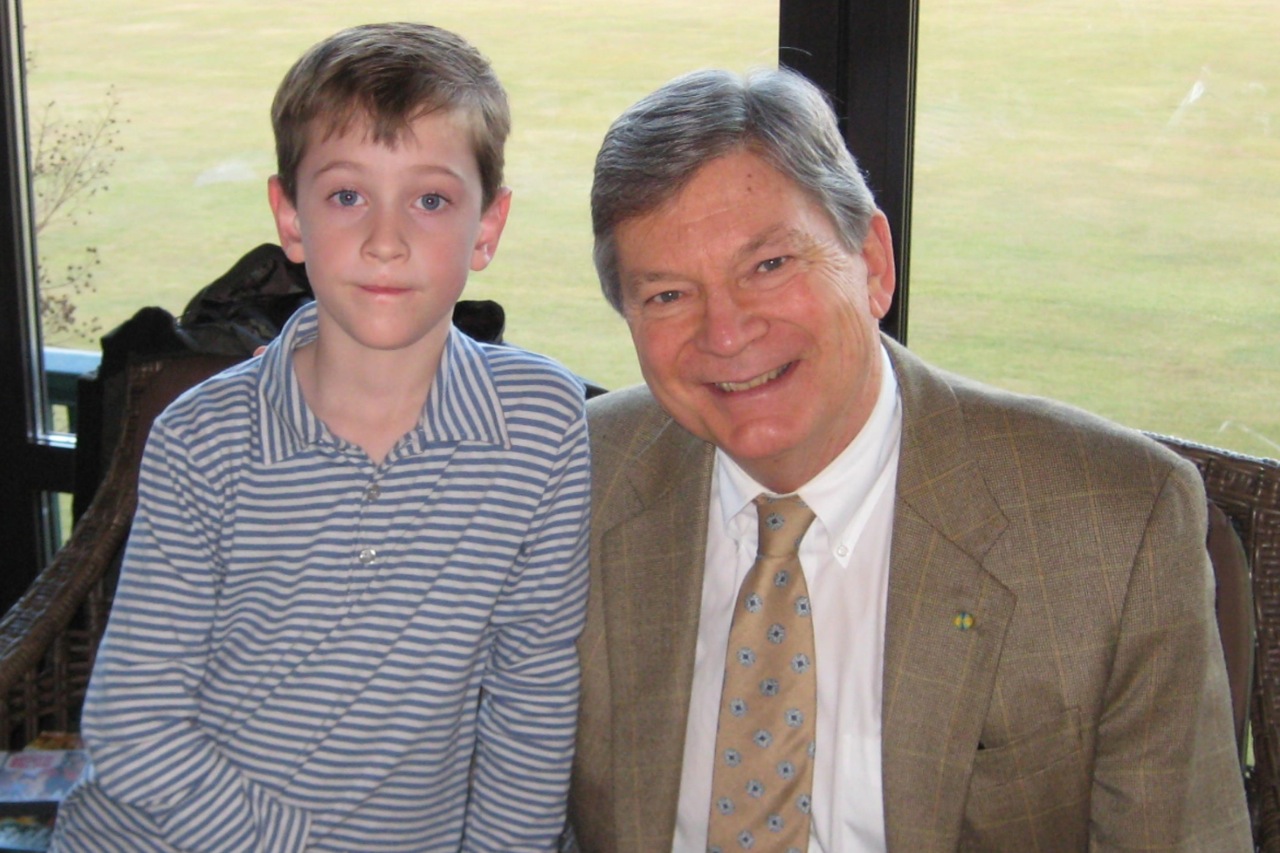 With birthdays just three days apart, Quintin shared a
festive celebration at the Merion Cricket Club.
CLICK HERE to see some candid photos of the evening.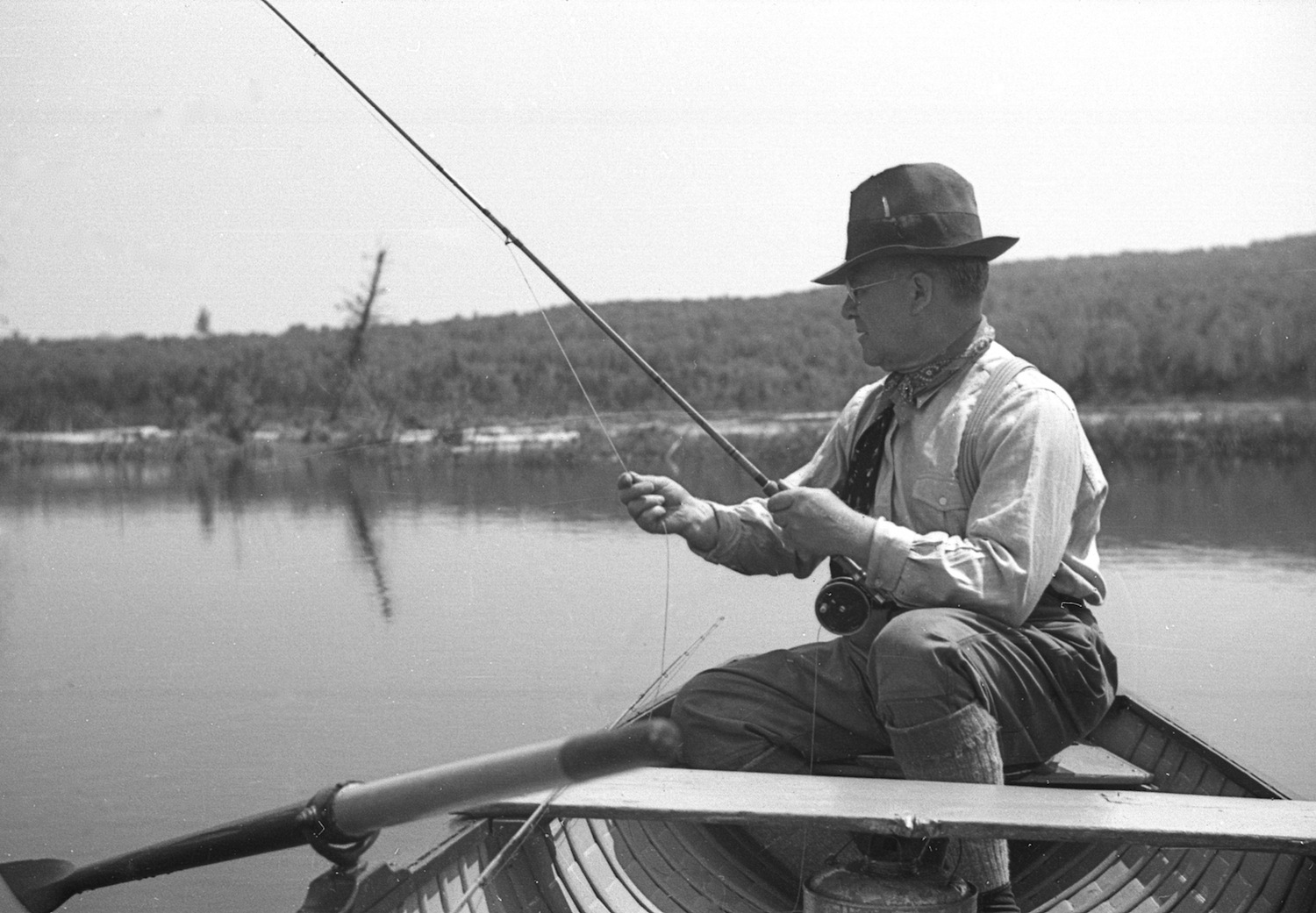 Thanks to my cousin Bill, who was kind enough to scan the 72-year-old negative,
I now have another great photo of my much-missed grandfather (aka Grandpop Hallahan).
Here is his in 1941 (age 58), casting for trout and landlocked salmon on Lake Kennebago,
just outside Rangeley, Maine. Within a decade, I was following in his footsteps,
and continued to visit Grant's Camps well into adulthood, even taking
Jennifer and her mom late in the 1970s. I hope to return someday soon.

Click here to see what Grant's looks like today.

* * *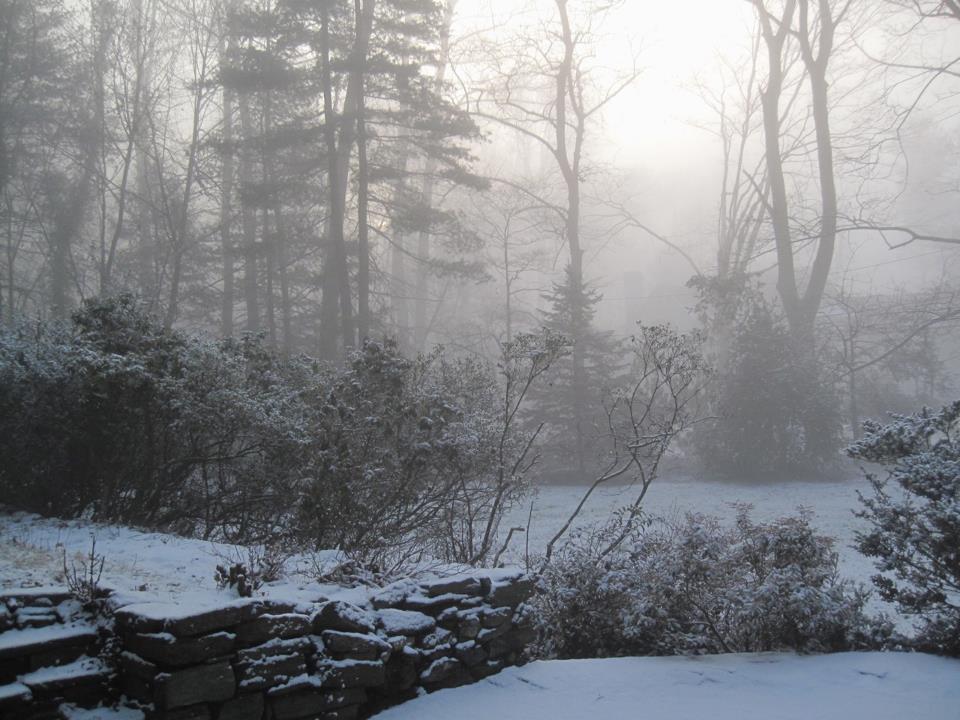 Stillness and beauty at 8 a.m. when I went out to the patio to refill the bird feeder.
No alteration of the photograph: this is exactly how it looked. (Sunday, January 6, 2012)
Click here to read my reflections on the moment on Radnor Patch.

* * *





Our final morning in Kennebunkport

Sunday, July 15, 2012
Click here to see more photos and a brief video of the Cape Arundel Inn.
Click here to see photos and a video from our cruise on the schooner Eleanor.


* * *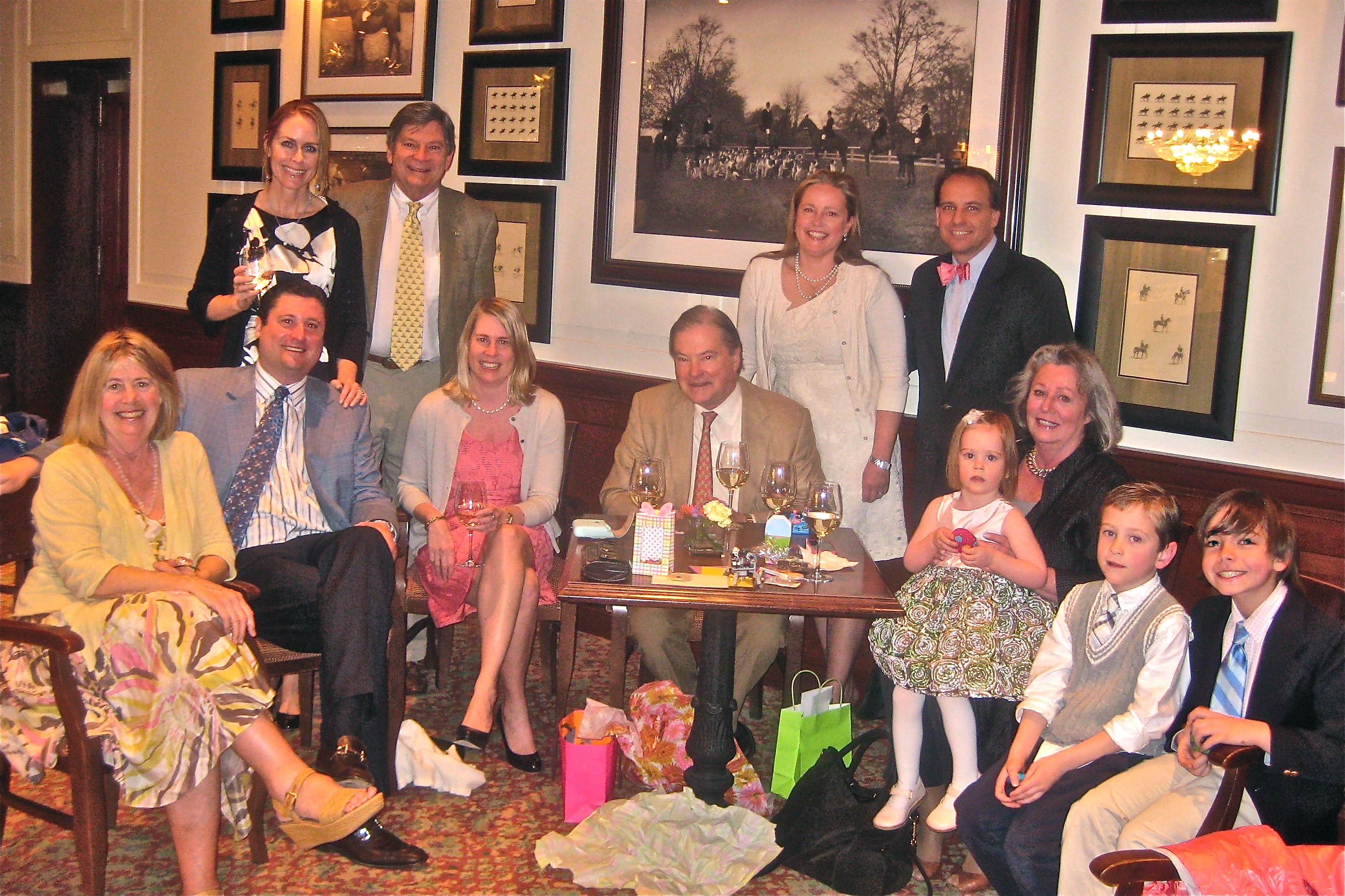 Another fun family gathering, this one on Easter at Overbrook Golf Club.
Click here for more information and an adorable shot of my grandniece.


Welcome To My World
John Dallas Bowers
My 16-millimeter Memory series


For about a decade beginning in 1938, my father took 16mm movies
of our family, some black and white, but most in color (unusual for the day).
Early in the 1980s, he had the deteriorating film transferred to VHS tape.
With concern for its durability, I decided to transfer those silent images
to a digital format, editing them and adding music and captions.

I've begun to upload these short clips on YouTube.
Click here
to begin your journey back in time.
* * *
FREEDOM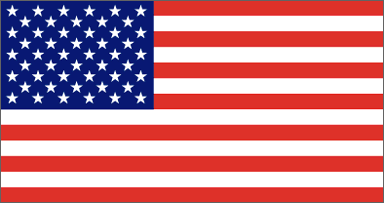 Through the grace of God
and the sacrifice of our citizens



The Second Amendment:
IT'S A BEAUTIFUL THING!
(Click on the pistol image for a closer look
at the Smith & Wesson 442 snub-nose revolver)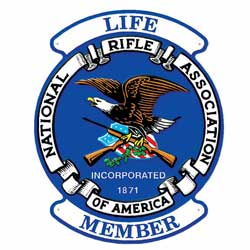 Click here to visit my NRA Page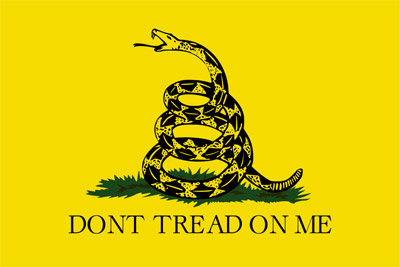 Please continue to scroll down to see more of my story




Click here to see assorted video clips of moments in my life.





Click here to visit my Facebook profile page





Click here to follow my blog on Radnor Patch

* * *
Two vendor recommendations (HostGator & 123inks)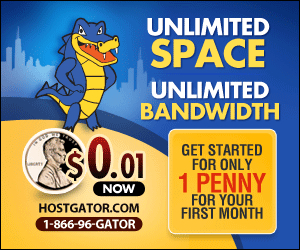 Ready to start (or move) your website?
I've been with HostGator for years,
and recommend them enthusiastically.
Their strong points include:

Live, Texas-based, English-speaking tech support 24/7
Highly reliable servers
Practical web-building tools and templates -- FREE
Inexpensive (I'm paying $3.96/month for unlimited bandwidth)
Click here or on the logo above to get started.
If you do, I'd love to get your feedback.

* * *





Among the many places online and elsewhere to buy inkjet and laser printer cartridges,
I've found that 123inks.com stands apart for its excellent prices, top quality products,
and "above and beyond" customer service. They are my one and only ink and toner vendor.
Click here -- or on their logo above -- to visit their website. Feel free to use me as a reference.


---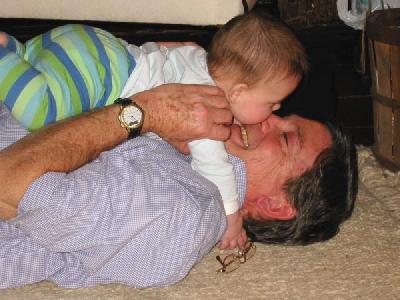 Face-to-face: happiness is snuggling with my grandnephew
(Thomas Newton Ward, IV - Thanksgiving 2001)


Side-by-side: Thomas and I reconnect at Christmas 2007.
It turns out we both love pistols and the piano. Genes rule!

A LOOK AT MY STORY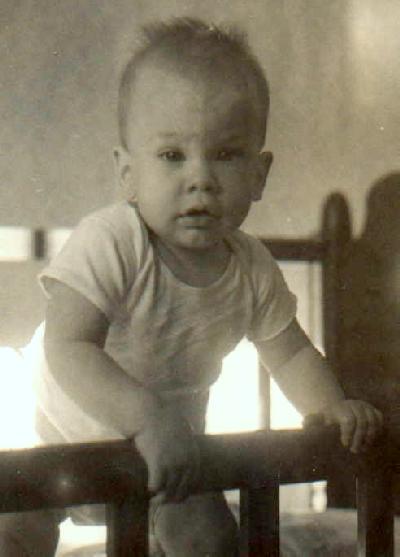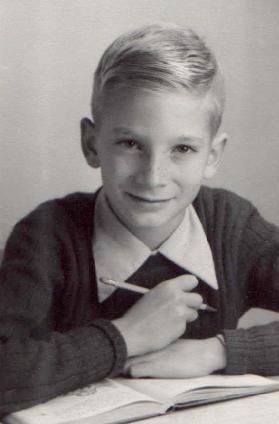 The early years (l to r): Drexel Park, ca. 1942; Ocean City, NJ, ca. 1945; Drexel Hill School, 1952 & 1954

Welcome to my website.

To reach the page of choice, simply click on the link provided.

* * *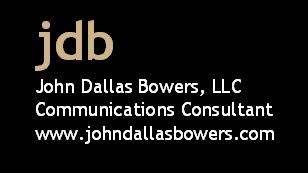 Click here (or on the logo above)
to visit my professional website





Click here
to visit my blog, which is in its infancy



Here's what it looks like around my home about now
The Barn -- Warm weather has returned to Villanova!

Articles of mine published in The Suburban & Wayne Times Other stories I think you'll enjoy...
"An evening at the Waldorf" (

Gourmet

, 1978) -- A great hotel plays a key role in a touching tale of love and courtship

"The amazing grace of Christmas morn"

(

The Washington Times

) -- Wesley Pruden's great piece on John Newton

EPIC

(John Eldredge)

-- "There is a larger story, and you have a crucial role to play"
My Kinsman, Major Molineux (1832) -- Historical realism and hair-raising suspense penned by Nathaniel Hawthorne (author's biography and downloadable pdf of the short story)

And now, in no particular order, the rest of my online story...
John Dallas Bowers, LLC -- This is where you'll learn what I do for a living

Cousin George (1792 - 1864) -- A bit of history on my estimable cousin, George Mifflin Dallas

Spring Garden Soup Society

(1852) -- One of the volunteer venues in which I serve


The Graduate

(1858) -- My great-grandfather's diploma from Philadelphia's prestigious Central High School
Abraham Lincoln: The Final Photograph (1865) -- It was a windy afternoon on the White House south portico


The Bowers Family

(ca. 1906) -- My great-grandparents and their children sit for a formal family portrait

Continental Mills

(ca. 1930) -- A lithograph and brief history of my father's company

Marjorie Hallahan Bowers

(1910 - 2003) -- Words from Mom's funeral service, December 10, 2003
My Myers Briggs Profile (2002) -- Learn more about what it means to be this ENFP

Crozer Keystone Health System -- My involvement as a volunteer in health care began in 1986
Tammy & Alex Tie the Knot (2013) -- Photos and a video from this heart-touching celebration

Co-celebrants at the Cricket Club (2013) -- Quintin and I were fêted at Merion in honor of our birthdays

Saying Goodbye to Susan and Mike (2013) -- The Goldeners hosted a lovely dinner for departing neighbors

Carrie Baxter's Farewell Lunch (2013) -- After 4+ years as our hospice volunteer coördinator, Carrie moves on

First Cousins Celebrate Their Birthdays (2013) -- Barbara and Susan fêted at the Merion Cricket Club

Stan Celebrates a Birthday (2013) -- The family gathered at Fleming's Prime Steakhouse

Thanksgiving Sampler (1981) -- Family recipes on a poster I produced for a local radio station

Thanksgiving Dinner at the Club

(2012) -- Family and friends gathered at Merion Cricket

Romney Victory Rally (2012) -- Mitt speaks to an overflow crowd at Valley Forge Military Academy

Cape Arundel Inn (2012) -- Jennifer and I returned to this lovely spot after a hiatus of more than 25 years
The Schooner Eleanor (2012) -- A farewell cruise on the last day of our Kennebunkport vacation

Radnor-Chester Road's West Side Soirée (2012) -- Photos and a video of our lovely neighborhood party

2012 Pack 110 Campfire -- Thomas Ward "crosses over" from Cub to Boy Scout
Tee Ball on a Saturday Afternoon (2012) -- Quintin acquitted himself quite well

Easter Dinner at Overbrook (2012) -- A wonderful time with the family

Boston 2012 -- The best birthday present ever: visiting Jennifer in her new home
2012 Pinewood Derby -- Thomas distinguishes himself on St. Patrick's Day

Jamie Grace -- My buddy, Karl, brought this gifted young singer to my attention
"Queen's Tears"(2012) -- My favorite bromeliad blooms once a year

Movie Music -- Listen to some of my favorite songs from movie soundtracks (a work in progress)
Night Shot (2012) -- A winter night's view facing south from my patio

Welcoming the New Year (2012) -- Our small band of brothers gathers at the barn

Class Cooking (2011) -- Watch renowned local chef Susan Winokur prepare a delicious dinner

Adam Carolla Dissects the OWS Entitlement Mentality -- The language is rough; the reasoning is impeccable
Michael & Erica Vadasz Get Married (2011) -- It was a lovely wedding and reception

September 17, 2011: What a Night! -- A birthday dinner and an NLE Division championship

CKHS Hospice Volunteers (2011) -- Group photo taken after the Volunteer Appreciation lunch at Drexelbrook

Pistols & Table Trap at DCF&S (2011) -- Caroline rocked the range in her firearms debut

2011 "Men in His Image" Beach Retreat -- A dozen guys gather to share their stories and love of Jesus

My Grandnephews at Little League (2011) -- Watch several short, sweet videos of Thomas and Quintin

Thomas Ward IV at the Pinewood Derby (2011) -- My grandnephew acquits himself quite well

John Dallas Hallahan, M.D. (1917 - 2010) -- My beloved Uncle Jack's obituary

Christmas Day 2010 -- The entire family gathers at my brother's home for a lovely evening of reconnection and celebration (video)

Christmas Eve 2010 -- Jennifer and Susan join me for dinner and games in front of the fire (video)

Thanksgiving 2010 -- Jennifer joins us for wonderful day with friends and family

"Remember in November!" (2010) -- Thousands of Tea Party patriots come to the Capitol on 9/12; millions more expressed themselves on election day
Celebrating Jennifer's Birthday (2010) -- I spent a delightful weekend in DC with my daughter

"Restoring Honor" Rally (2010) -- More than 500,000 Americans gather in Washington, DC on 8/28

Bridget's First Birthday Party (2010) -- My grandniece celebrates with family and friends at the Merion Cricket Club
Father's Day with Jennifer (2010) -- The Cleopatra exhibit followed by dinner at FISH

2010 "Men in His Image" Beach Retreats -- Examining (and sharing) our stories in a beautiful setting

Christmas at the Barn

(2009) -- A video and a lovely evening in the spirit of the holiday


Bridget's Baptism

(2009) -- Photos and a video of my grandniece's baptism and reception


2009 "Men in His Image" Beach Retreats

-- Lives explored and shared in a beautiful setting


My NRA Page

-- My appreciation and enjoyment of firearms started early and flourishes today thanks to the NRA

Celebrating My Birthday With Jennifer (2009) -- A trip to Mount Vernon and a delicious dinner in the best possible company


Christmas Scenes

(2008) -- Various moments from my favorite season


2008 Taste of Radnor Photography Competition

-- I didn't win a prize this time around, but here's who did

The McCain/Palin Rally (2008) -- 15,000 excited supporters welcomed the candidates to Media

2008 "Men in His Image" Beach Retreat -- Friends gathered for an excellent weekend of fellowship, reflection, and fun

Trapshooting on Easter Saturday (2008) -- It was a gorgeous day for pulverizing clay targets with friends


"Cardiac Cath?" "No Thanks, Just Had One"

(2008) -- The rabbit trail that led to an excellent experience

My Beretta AL391 Urika Trap Shotgun (2007) -- This renowned 12-gauge semi-automatic will maximize my modest skills


Visiting the Wards at Christmas

(2007) -- It was great reconnecting with my niece and her family


Christmas Dinner at Home

(1957) -- A family gathering at 463 Eaton Road, Drexel Park, PA

Christmas Day (2007) -- Photos and video clips from a wonderful day of celebration
The Christmas Table (2007) -- Waterloo Gardens had just the treats to create a festive atmosphere

FOR SALE: 10-gauge Black Powder shells (2007) -- Jon discovered his shotgun is actually a 12-gauge. Oops.

I've Just Seen Jesus (2007) -- This soaring duet by Sandi Patty and Larnelle Harris is simply amazing

A Majestic Ash Bites the Dust (2007) -- Mortally wounded, this beautiful tree needed to come down -- fast!


2007 Taste of Radnor Photo Contest

-- The winning photos highlighted in a full-page story in the

Suburban

(188 kb pdf)

Pride and Prejudice (2007) -- Julia Warner delivers a boffo performance as Elizabeth Bennet


Denny Gilbert -- In Memoriam

(2007) -- My dear friend and brother in Christ is now with the Lord


Taste of Radnor Photo Contest

(2007) -- These are my entries for this second annual event held at the Wayne Art Center


Pistol Practice at French Creek

(2007) -- Jon Weaver and I spent several enjoyable hours perforating targets at 25 yards (see the video)


Radnor High School Homecoming

(2007) -- It was a beautiful night for football; too bad Radnor lost


Pistol-Packin'' Pals Shoot-em Up at DCF&S

(2007) -- Jon Weaver and I take to the target range (and amaze ourselves)


Save the Radnor-St. Davids Post Office

(2007) -- A local treasure may soon be gone forever


Ruth Ann's Commencement Celebration

(2007) -- Friends and family fete Ruth Ann Batstone on her life transition

Lee Hewitt Celebrates 60 (2007) -- Dozens of friends and family gather at the Claypool's lovely home in Devon

My Father's Day Dinner at Blackfish (2007) -- Jennifer and I had read a tantalizing review and couldn't resist

Our Night at Arnold's (2007)

-- The boys tear up the track at Arnold's Go-Karts


Main Line Jazz & Food Festival

(2007) -- The rain held off just long enough


Christmas Night

(2006) -- I join Jennifer and her mom for a delightful evening


'Twas the Night Before Christmas

(2006) -- And Santa was good to his word


"Nightlight"

(2006) -- Suddenly, the northeastern sky turned silvery-white


"Taste of Radnor" Photo Competition

(2006) -- Newspaper coverage of the winning entries (621kb pdf)


The Warner's Multiple-Birthday Celebration

(2006) -- My neighbors invite me to join the festivities


A Sunday Drive to DC

(2006) -- Celebrating Jennifer's birthday with dim sum and a movie

FIRE!

(2006) -- Neighbors escape injury as flames destroy their home in less than an hour

UK 2006

-- Photographic memories of my time with Jennifer in London and the Highlands of Scotland


An Afternoon's Delight

(2006) -- A surprisingly extended visit with an Eastern Tiger Swallowtail


Radnor Fire Company Marks its 100th

(2006) -- A century of service celebrated on May 6, 2006


Snow-foolin'

(2006) -- Lots of white stuff on Lincoln's Birthday

Christmas Night 2005

-- The barn was made for this glorious season

Lunch at the Hallahans

(2005) -- Visiting with my adored Aunt Marion and Uncle Jack


Lunch with the DeGraws

(2005) -- Ron and I were classmates and good friends at Upper Darby High School


Happy Birthday, Jack!

(2005) -- The irrepressible Jack Tompkins celebrates his first birthday


The Stokes' 25th Wedding Anniversary

(2005) -- Liza, Ben, and Will surprise their parents


Thanksgiving Dinner

(2005) -- We gathered at Susan's for an evening of food and fun


Reconnecting with the Fabers

(2005) -- A delightful day with old and dear friends


The Old Order Changeth

(2005) -- After 28 years of stellar service, it was time for an equipment upgrade


Uncle Jack's 88th Birthday

(2005) -- John Dallas Hallahan celebrates with his family


UDHS Reunion - Part Deux

(2005) -- Reconnecting with Grace Manwiller Hay after 45 years


Father's Day 2005

-- Another delightful day with my daughter in Washington, DC


Scenes from my 45th Reunion

(2005) -- Upper Darby High School's Class of 1960 reunites at the Airport Hilton


January 23, 2005

-- Shoveling out from a big snow on the day the Eagles clinch the NFC title

Christmas Day (2004) -- Reprising a timeless and treasured tradition with my daughter


Fall's Finale

(2004) -- Contrasting maples against a deep blue Hallowe'en sky

Election 2004

-- Buoyed by a vote of of historic proportions, George W. Bush is elected to a second term

The Rehearsal Dinner

(2004) -- Stan and Jennifer celebrate the night before their wedding

The Wedding

(2004) -- Stan and Jennifer commit their hearts and lives to each other

The Reception

(2004) -- Warm words, wonderful food, and lots of dancing


Political Speech Writ Large

(2004) -- Disappearing lawn signs led me to step it up a notch


Dinner at Patou

(2004) -- Jennifer and I celebrate her birthday with a delicious dinner downtown


Royals Reunite

(2004) -- Lunch reconnections with fellow alums from UDHS (aka The Royals)


The Birthday Boy

(2004) -- Friends and family gather to help Ross celebrate his 65th


Fly Fishing in Idaho

(2004) -- Jennifer and I make more lifetime memories (five pages of photos)


Pitcher Perfect

(2004) -- A catch-up lunch with Stacie and her baseball-loving daughter


My New Neighbor

(2004) -- It's nice to have a snake around the place


Baseball with the boys

(2004) -- A night of baseball and bonding at the Reading Phillies (two pages of photos)

Memorial Day Memories (2004) -- Watching this Wayne tradition with good friends (two pages of photos)

Confirmation (2004) -- A three-page photo album celebrating the next step in Jennifer's spiritual journey

Friends (2004)

-- These guys are an important piece of my life

Hair today, gone tomorrow

(2004) -- David has been cutting my hair for over fifteen years


The barn in spring - #1

(2004) -- Azaleas and ferns

The barn in spring

- #2

(2004) -- Lilies of the valley, wild phlox, and silla

The barn in spring - #3

(2004) -- Pieris japonica and flowering dogwood

The barn in spring - #4

(2004) -- Leather leaf hydrangea and Solomon's Seal

Barbara and Barbara

(2004) -- Two wonderful gals in my life
April at the barn -- The delicate delights of spring
Reconnecting at Wynnewood Park (2003) -- Mom gets a visit from her brother and family
My trip to Washington (2003) -- John, Jennifer, Elena & Keith dine in the White House mess
My trip to Washington (2003) -- John & Jennifer visit the Anne Frank exhibit
My trip to Washington (2003) -- A rare, private, after-hours tour of the West Wing
My trip to Washington (2003) -- John takes the podium in the White House press briefing room
My trip to Washington (2003) -- Marvelous mementos of a perfect day
Dinner dance at the White House (2001) -- Jennifer joins the Bushes for a lovely holiday evening
Christmas day (2001) -- And the best present was time with my daughter
Christmas eve at the Halls (2001) -- The lobster fest tradition continues
Fall at the barn (2001) -- So proud to be an American
The Wedding of the Year (2001) -- Click here to begin a photo tour of Elena & Bob's big day
One grand nephew, one terrific day (2001) -- The dedication of Thomas Newton Ward, IV
One grand nephew, one terrific day (2001) -- More scenes from the post-baptismal festivities
September 11, 2001 -- Terrorists attack and destroy the twin towers of New York City's World Trade Center
Summer reunion (2001) -- Up from DC, Jennifer and Elena help Mom and me reprise a wonderful tradition
Summer reunion (2001) -- The Carlsons join us for a delightful day of reconnection
Summer reunion (2001) -- Hangin' out and catchin' the rays
Summer reunion (2001) -- First looks, final good-byes
Daytrip to DC (2001) -- Mom and I visit Jennifer in her new home
Mom celebrates her 91st (2001) -- Stan and Barbara join Mom and me for dinner in my home
Cross-country skiing (2001) -- Jon and Janet invite me to join them in the Poconos
Christmas dinner (2000) -- The family comes together at my brother's home
Scenes from my fortieth reunion (2000) -- Upper Darby High School's class of 1960 reunites at Drexelbrook
Lisa & Matt's wedding weekend (2000) -- The daughter of long-time friends ties the knot in Chestertown
Lisa & Matt's wedding weekend (2000) -- Scenes from the rehearsal dinner and reception
Lisa & Matt's wedding weekend (2000) -- Chestertown snapshots
Girls gotta have fun (1983) -- Just hangin' out on the boards in OC for Jennifer's 13th birthday weekend
Friends in from Utah (1999) -- Sharing the season and historic Philadelphia with Terry, Pat & Kristen
Chelsea Place Flowers -- Pinks and purples abound in the summer of 2000
Ocean City 2000 -- Jennifer and Elena join Mom and me over Labor Day weekend
Road to the White House (2000) -- Sharing the GOP Convention with my daughter and her friends
And the rockets red glare (2000) -- More Convention celebrations following GW's acceptance speech
A final Convention week memory (2000) -- Lunch with John McLaughlin
Tying the knot (2000) --Whitney and Chad plight their troth before family and friends
A tale of two Aprils (2000) -- What a difference a week can make!
A beautiful fall finale (2000) -- Crisp days and frosty nights provide a delightful prelude to winter
Winter wonderland (2000) -- Let it snow, let it blow, let it melt
Mom celebrates a milestone (2000) -- Before H.M.S. Titanic, there was Mom
Summer fun with the Inglenookers (1999) -- Good food, good sports, good friends
More Inglenook summer fun (1999) -- Refreshment and reminiscing with old friends
Christmas Eve in Broomall (1999) -- Lobsters, laughter and loving friends
A New Years reconnection (2000) -- Three generations meet in Media
Christmas dinner (1999) -- A family gathering at my brother's home
'Tis the season (1999) -- This is the tree that was
Thanksgiving dinner (1999) -- Turkey and all the fixin's with the family at my place
Connecting at Christmas (1998) -- Selected moments on Christmas Day
Grandpop (1945) -- The inestimable impact of an early mentor
Cousins -- Then and (nearly) now
Summer reunion in Media (1990) -- Close connections with extended family
Never far from nature (1968) -- Jack & Marion; Marjorie & Bill at Skunk Cabin
The cabin in Vermont (1994) -- Vacationing with loved ones
Mothers and daughters (1913 & 1972) -- Elizabeth & Marjorie; Susan & Jennifer
Travels with my daughter (1998) -- Gorgeous memories of Villefranche-sur-Mer
Jennifer's Sweet Sixteen Birthday Video (1986) -- A fun weekend in Ocean City


Camp Kehonka

(1985) -- Jennifer remembers her summers there as the high point of her youth
Camp Oneka (1981) -- By all accounts, Jennifer loved her first overnight camp experience

Buddies (1971) -- Jennifer and Mac in the gatehouse
Beachin' through the years (1903-1986) -- "Down-the-shore" in Ocean City, NJ
My First Job (1960) -- Counselor at Friends' Central Day Camp


Upper Darby Senior High School's "All School Show"

(1958) -- I played "Tea for Two"

Pomp and Circumstance (1954) -- Class photo at graduation, Drexel Hill Elementary
Camp Mitigwa (1956) -- Memories of Camp Mitigwa in Rangeley, ME
Oh baby baby (1942 & 1970) -- A collage of cuties (father & daughter)
Dance, ballerina, dance! (ca. 1975) -- It may have been the outfits
Stanleys through the years -- Four generations and lots of similarities
Mom and Dad (1933 & 1973) -- Lansdowne to Drexel Park: one mile, forty years
Friends over at Christmas (ca. 1985) -- Michael & Lisa with Michael & Lisa
My journey and vision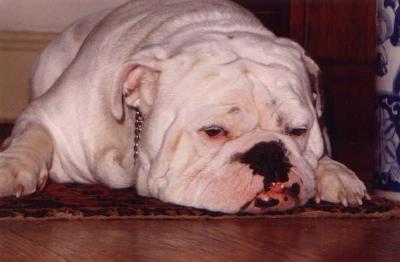 I'm not relaxing...I'm thinking.