Upper Darby High School
Class of 1960

Scenes from my 45th reunion
Saturday, May 21, 2005
Philadelphia Airport Hilton
(scroll all the way down to read about a serendipitous reunion of a different sort)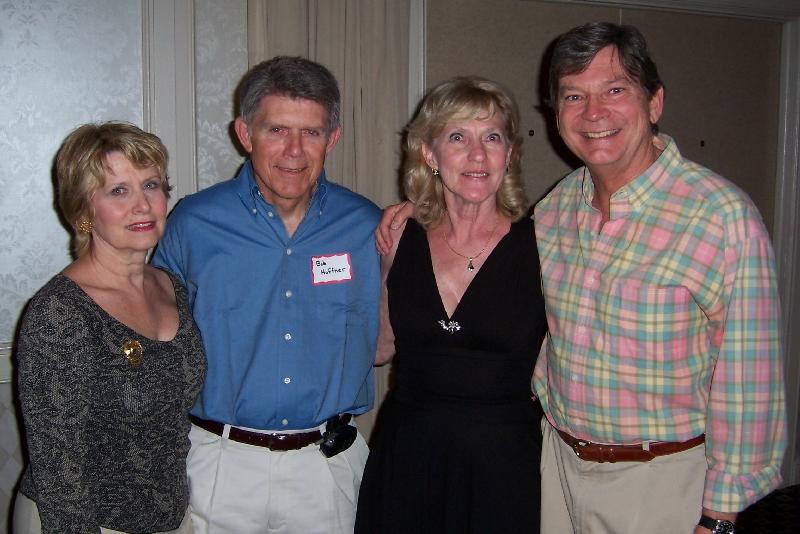 L to R: Carole & Bob Hoffner, Pat Zimmerman Krug, JDB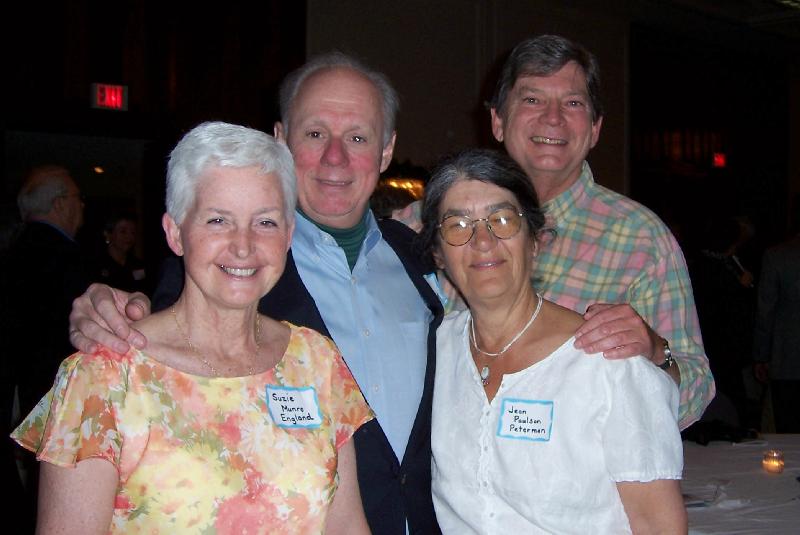 L to R: Suzanne & Jim England, Jean Paulson Peterman, JDB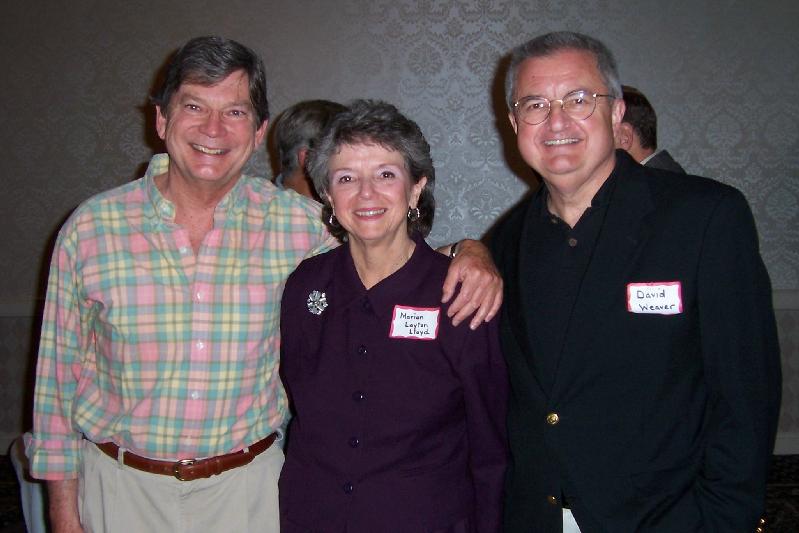 L to R: JDB, Marian Layton Lloyd, David Weaver
Through an oversight, my update didn't make it into the reunion booklet. Here it is:
The last five years have had times of emotional intensity and reassuring normalcy. My mom passed away in December 2003, just shy of her 94th birthday. Now I miss both my parents. Jennifer is pursuing her career in finance, and enjoys her life and her friends in Washington, DC. I'm still in the bank barn I love so much, and continue to write for a living. I'm so grateful I have a sense of curiosity and excitement about the future. My core goals are few and big: to pursue a deeper relationship with Christ and live a life that reflects it; to be the best dad possible for my daughter; and, within God's will, to discover, pursue, and marry a wonderful woman with whom to share my days and dreams. It's become quite clear to me that on so many levels, real life is about love.
Ring & Royal Reunited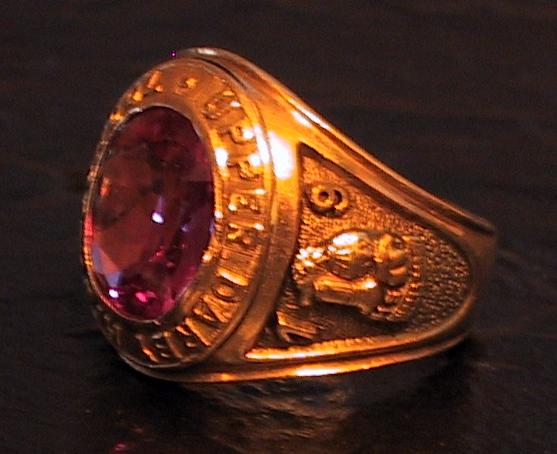 Coincident with my 45th class reunion, I received an email from Dan Shields.

This good-natured and good-hearted stranger had found my website

during his attempt to do a kindness for a classmate of mine at Upper Darby High.

I'll let him tell the rest of the story as he wrote it to me in a recent email.




A few years ago, my stepdad, Rocky, found an Upper Darby High School men's ring -- Class of 1960 -- with the initials R.E.S. inscribed inside. It's a gold ring with an amethyst stone. No one in the family can recall where he found it, but he was living in Morton at the time, and he tended to stay local. He made an attempt to locate the owner but was unsuccessful. Rocky passed away on May 12th of this year, and on the day of the funeral, as we were looking through his collection, lo and behold: there was the class ring. I took it home and began my quest to return it in memory of Rocky.

My journey started on Saturday, May 21st with a Google search for Upper Darby High School. One of the first sites I found was yours, John. I saw pictures from the 2000 reunion, and I contacted you hoping for some leads. Although you couldn't identify the owner, you expressed a certain kinship with him, having lost your own class ring many years ago. We continued to correspond through the entire search process, and I tried to keep you informed along the way.

Upper Darby High's website listed a phone number for the Alumni Association. I called that number, and was given the name of Nancy Bland, one of the 1960 class reps. Nancy was kind enough to look up the initials in her yearbook. It turns out there was only one name that matched: Robert E. Sereno. Unfortunately, he was listed as missing. The good news was that Nancy could confirm that Robert's school "color" was purple, the same as the stone in the ring. I had a match! This had to be the guy!

I began to search various websites looking for Robert. I started with Classmates.com -- and there he was! Since I'm not a member, I couldn't contact him or even post a message to one of the forums. Rather than join and attempt to contact him at the email address listed, I decided to try a different approach first. Over the course of the next couple days,I went to quite a few "Find a person" sites to see if I could get a hit.One of them had a match listing a Robert E. Sereno in Ridley Park with additional addresses in New Jersey.

I hammered away trying to locate him in Ridley Park -- but to no avail. I emailed both the News of Delaware County and the township administration,but got no response from either. I was frustrated and running out of ideas. It seemed Robert was living in Ridley Park, but was unlisted -- and did not want to be contacted.

The next day began with more of the same. Then I remembered one of the earlier search results had mentioned addresses in New Jersey. I Googled Robert's name for New Jersey and bingo: I had a phone number and a partial address. I called and asked the man who answered the phone my two key questions: was he a member of UDHS's Class of 1960 -- and had he lost his class ring? He answered yes to both, and described the ring perfectly. I knew I had found the owner, and shipped the ring to New Jersey later that week. This was a very satisfying adventure -- and a fitting tribute to Rocky.

Click here to return to my home page
Encouraging words are always welcome at
johndallasbowers@verizon.net