Mom and Dad (1933 and 1973)
Lansdowne to Drexel Park: one mile, forty years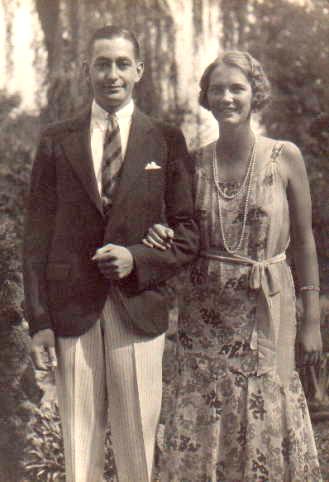 The happy couple,
shown here at Mom's childhood home in Lansdowne,
just a few weeks prior to their wedding (April 3, 1933).
The photo was taken, processed, and printed
by John Dallas Hallahan,
my uncle, namesake, beloved life example,
and Mother's younger brother.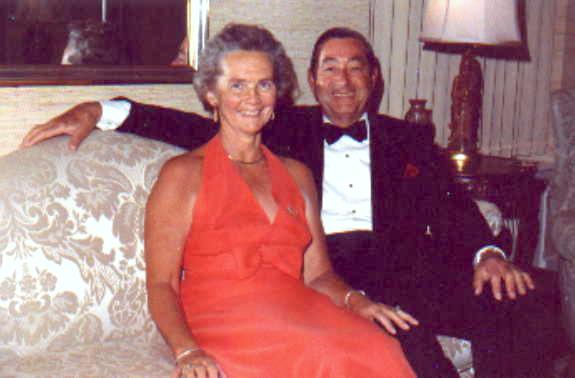 Mom and Dad, moments before departing
for a gala dinner-dance at The Union League,
pose in our living room in Drexel Park
on their fortieth anniversary.
Encouraging words are always welcome at
johndallasbowers@verizon.net
Click here to return to my home page