Baseball with the Boys
First Energy Stadium in Reading, PA
Tuesday, June 8, 2004
The Reading Phillies versus The Akron Aeros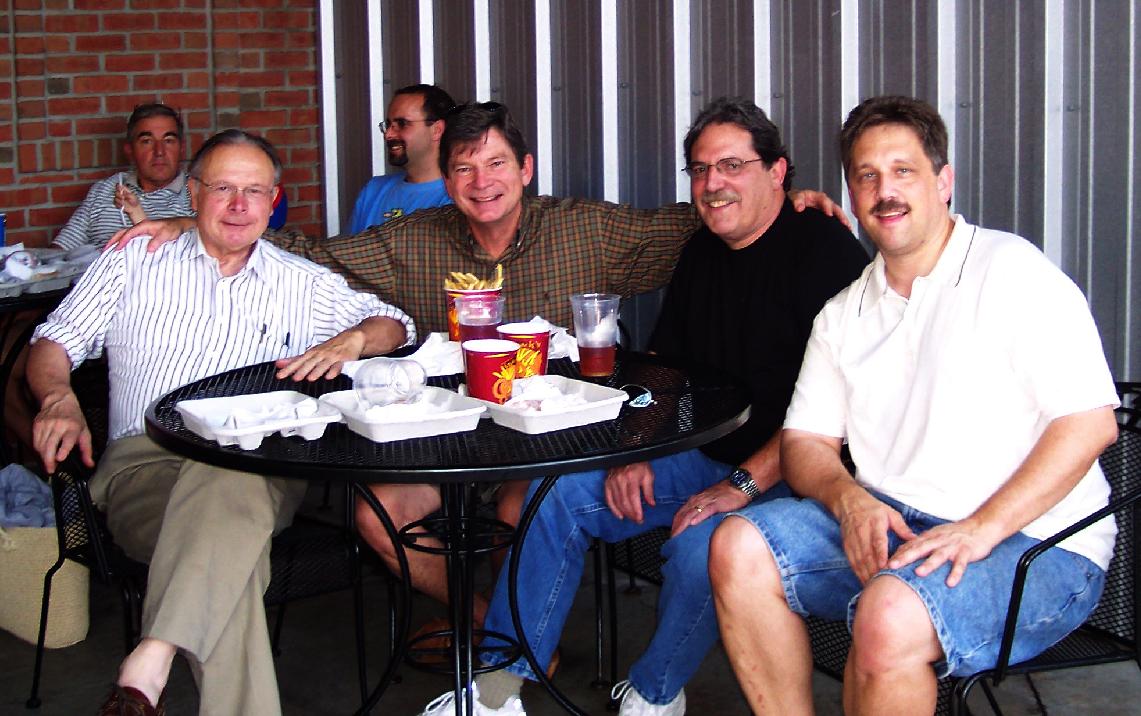 My baseball buddies: Art Hartel, yours truly, Denny Gilbert, and Karl Tusing
Burgers, hot dogs, fries, beer, and supersized iced cream. And that was just what I had.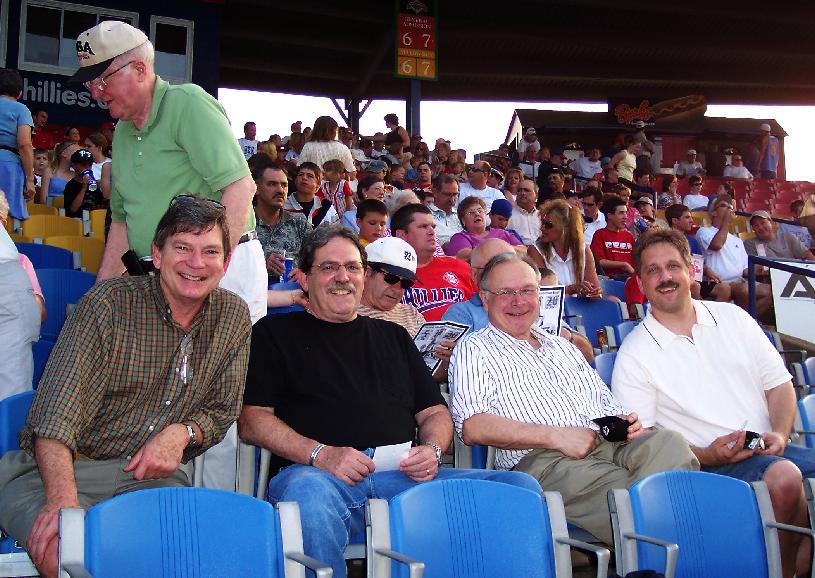 We had incredible seats right behind home plate, thanks to my friend, John Walton.

It was a perfect night for baseball and bonding. The fact that the Phillies lost was pretty much a nonissue.
Click here for more photos of the evening
Click here to return to my homepage
Encouraging words are always welcome at
johndallasbowers@verizon.net