My Father's Day Dinner at Blackfish
119 Fayette Street, Conshohocken, Pennsylvania
Saturday, June 16, 2007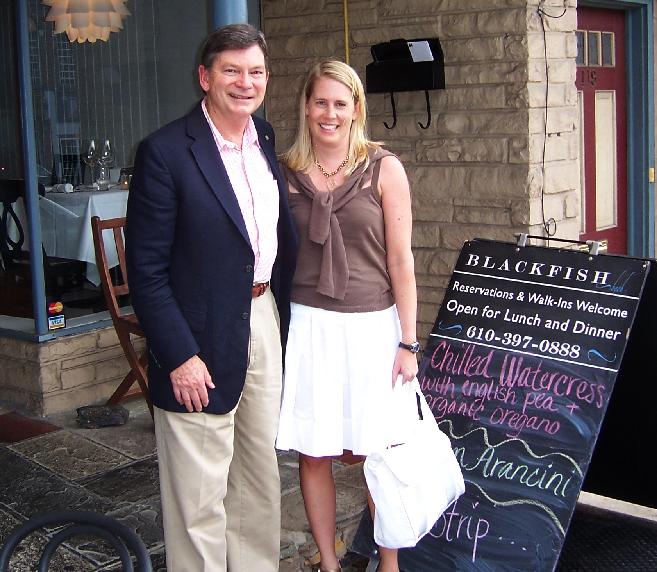 Jennifer and I had read a tantalizing review and decided to try it.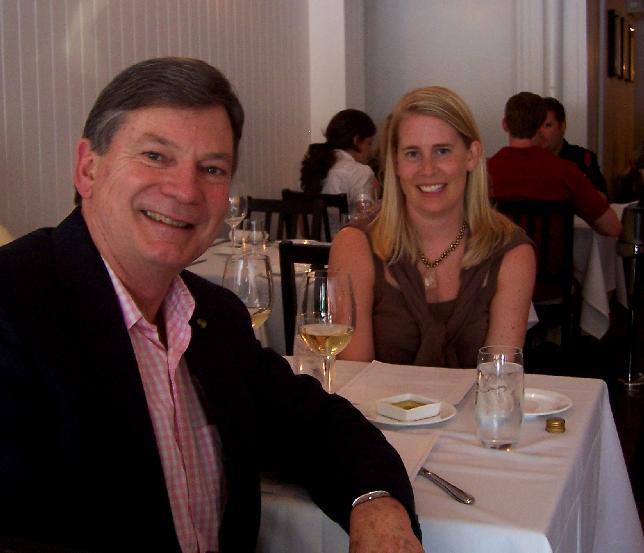 With the chilled bottle of Conundrum wine poured, we awaited our appetizers.
Jennifer started with a Caesar salad, I had fried risotte,
and we split a delicious jumbo lump crab and cantaloupe dish.
We followed up with striped bass and bouillabaisse,
and for dessert we had molten chocolate cake and crème brûlée.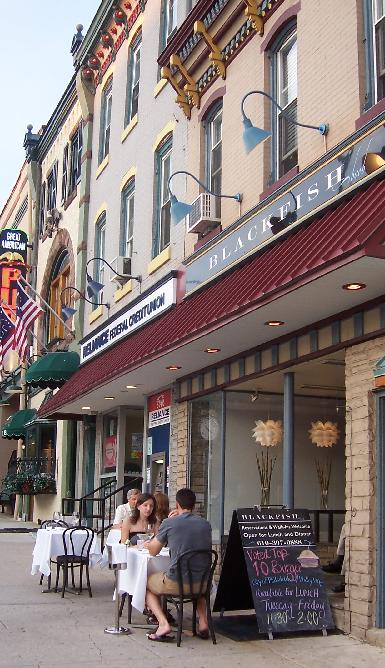 It was a lovely dinner, and we hope to come again.
Click here
to reach the Blackfish website
Click here
to return to my homepage
Encouraging words are always welcome at
johndallasbowers@verizon.net