Crozer-Keystone Health System

Following in my family's footsteps

What began in 1986 with my board membership
at Delaware County Memorial Hospital
has evolved into wider volunteer responsibilities with
our parent organization, Crozer-Keystone Health System.
It's a very fulfilling connection with my forebears.

A bit of backstory...
My grandparents on both sides were involved in the
formative years of DCMH, and my father followed in their footsteps
with his board membership spanning nearly forty years.
Having observed his passionate and purposeful service,
I was delighted and honored to serve with him as a fellow trustee
during his final several years on the board.

At the formation of CKHS, I was invited to serve
on its Health Services Board, a position I hold today.
My ongoing connections to DCMH remain strong.
I'm on several active committees and am also a hospice volunteer.

Click here to visit CKHS website.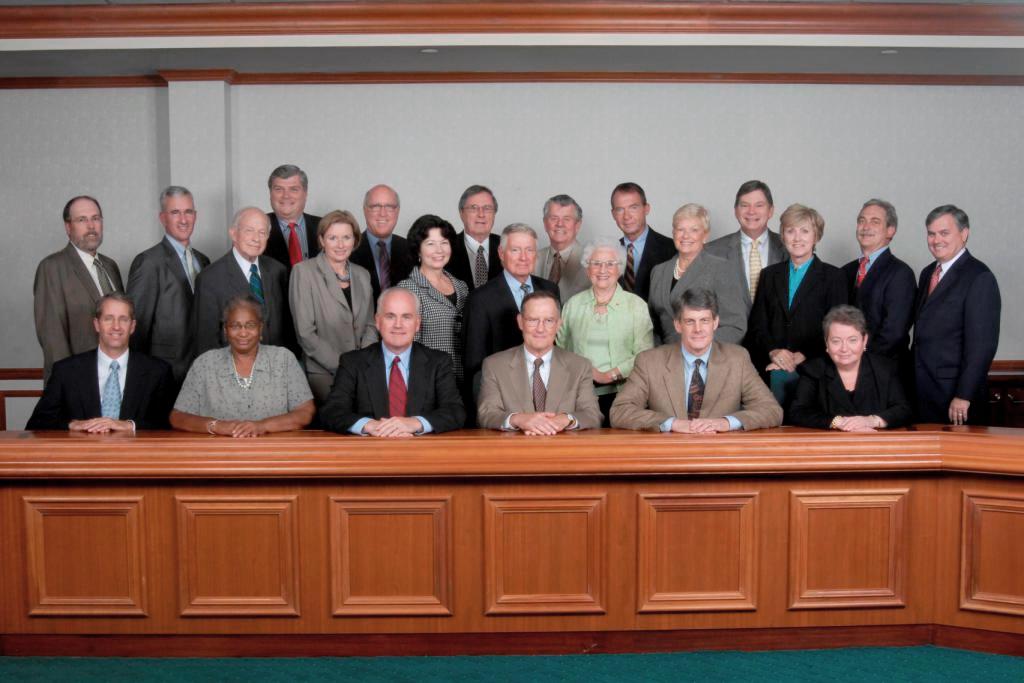 The CKHS Health Services Board (2008)
Seated (from left): Pete Oetinger; Gail Whitaker; Rick Bennett; Norm Edmonson; Jerry Parker; Joan Richards
Standing (from left): Reb Speare; Frank Giammattei, M.D.; Lew Beatty; Guy Smith; Susan Williams, M.D.; David Arsht, D.O.
Jackie Kraeutler; Bob Hemphill; Bob Welsh; Lillian Griffin; John Trickett; Beverlee DeLuca; John Dallas Bowers
Ann Swann; John Seeder, M.D.; Mike Hanlon

Click here to return to my homepage

Encouraging words are always welcome at
johndallasbowers@verizon.net