The Graduate - Class of 1858
My great-grandfather's diploma
from Philadelphia's prestigious Central High School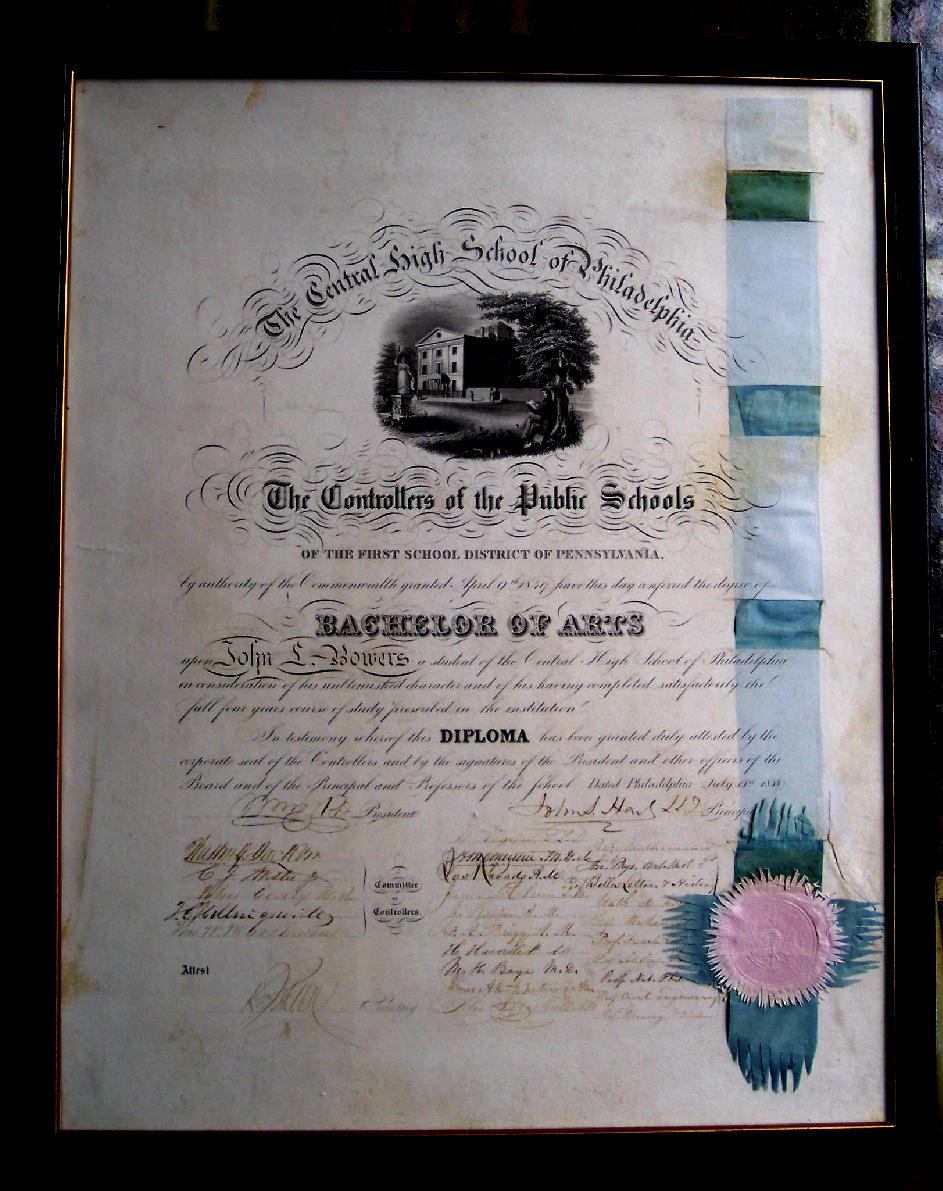 Central High was (and is) an "invitation-only" school drawing the top students in the city.
Though greatly faded by time and UV rays, the honor remains undiminished.
This framed diploma, measuring 19" x 24", hangs in the living room of my home.
THE TEXT
The Central High School of Philadelphia
[engraving of school]
The Controllers of the Public Schools
of the First District of Pennsylvania
by authority of the Commonwealth granted April 9th 1849
have this day conferred the degree of
BACHELOR OF ARTS
upon
John L. Bowers
, a student of the Central High School of Philadelphia
in consideration of his unblemished character and his having completed satisfactorily
the full four years course of study prescribed in the institution.
In testimony whereof this DIPLOMA has been granted duly attested by the
Board and of the Principal and Professors of the School.
Dated Philadelphia July 15th 1858
[signatures of the President, Principal, and Committee of Controllers]
Click here to return to my home page
Encouraging words are always welcome at
johndallasbowers@verizon.net