Election 2004
November 2, 2004:
Buoyed by a vote of of historic proportions
George W. Bush is elected to a second term.

Electoral College outcome: 286 to 252
Popular vote for the President: 61 million +
Popular vote margin for the President: 4 million +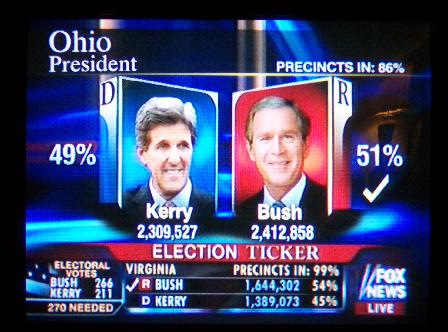 This was the moment his election was assured.
Concession and victory speeches came the next day.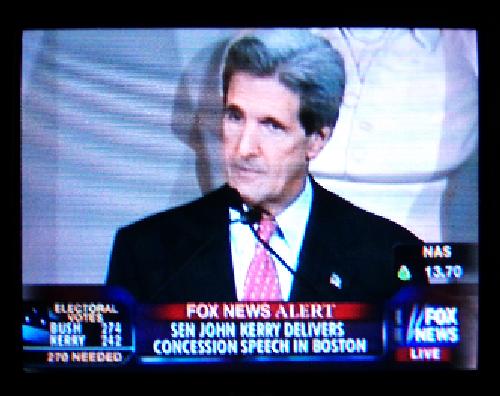 Faced with the mathematical certainty of defeat
Senator Kerry conceded in Boston Wednesday afternoon.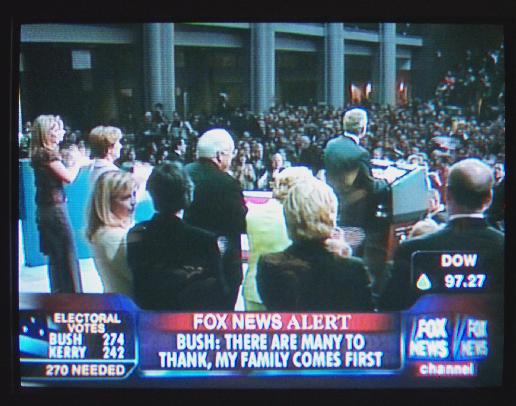 Surrounded by supporters and watched by millions
George Bush was gracious in victory.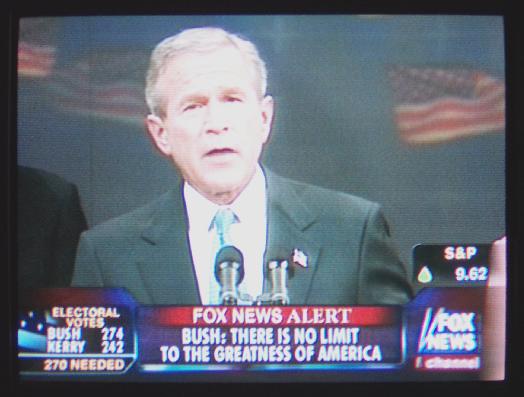 The President claimed his mandate
and offered a picture of hope and healing for the country.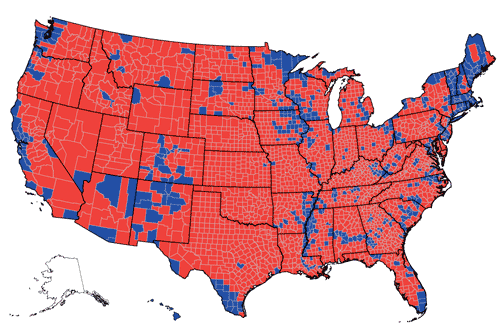 In the end, the county-by-county map
provided a clear picture of the President's support.
Note: though not indicated here, Alaska turned out to be quite red.
Click here to return to my home page
Encouraging words are always welcome at
johndallasbowers@verizon.net