Leaves Ablaze (2013)
Fall has a feeling all its own here in Villanova

Before I have to grab the rake, I get to enjoy a gorgeous array of leaves.
In the front of the property, the Japanese and sugar maples set the tone.
A deep azure sky provides the perfect showcase.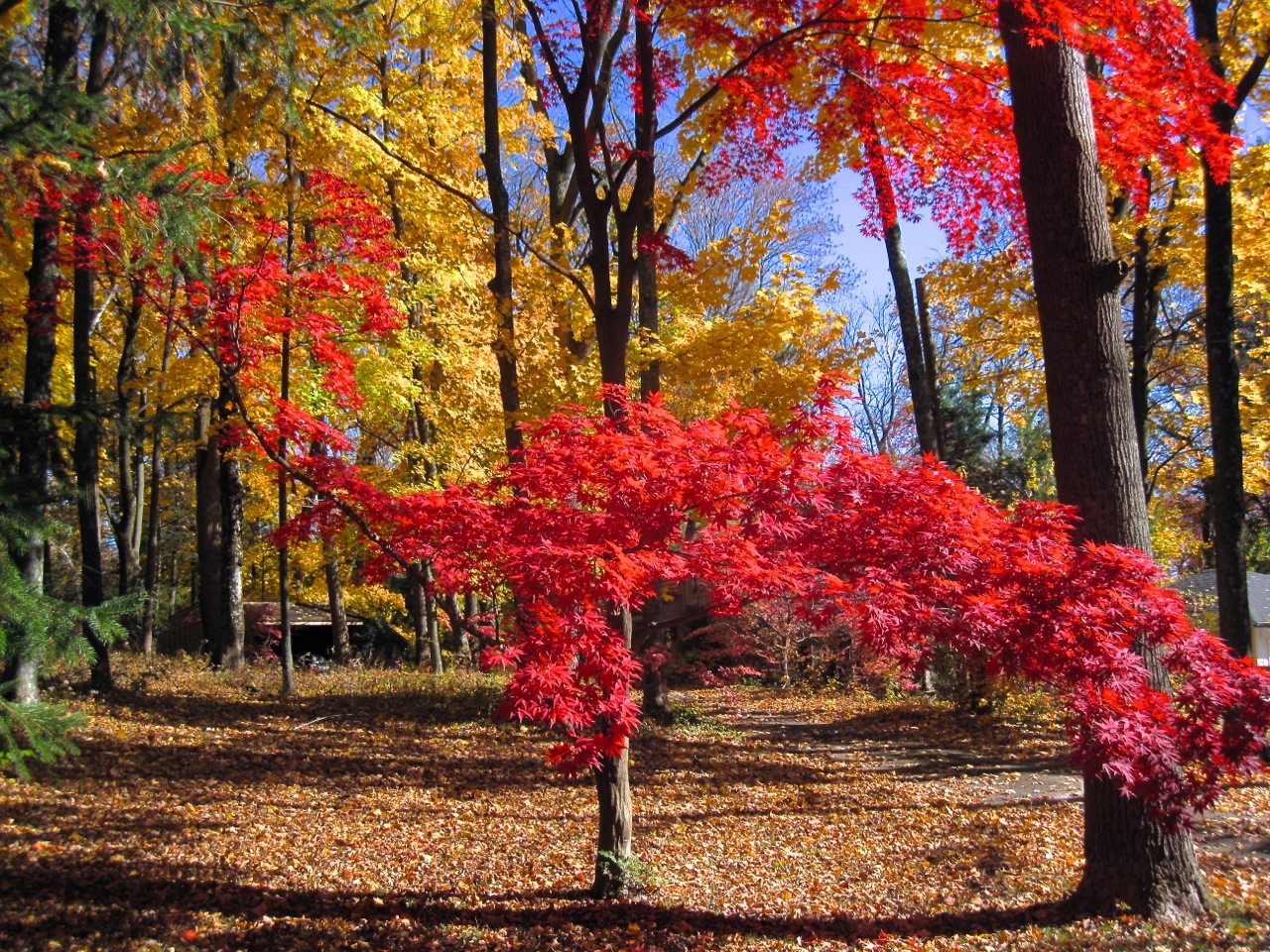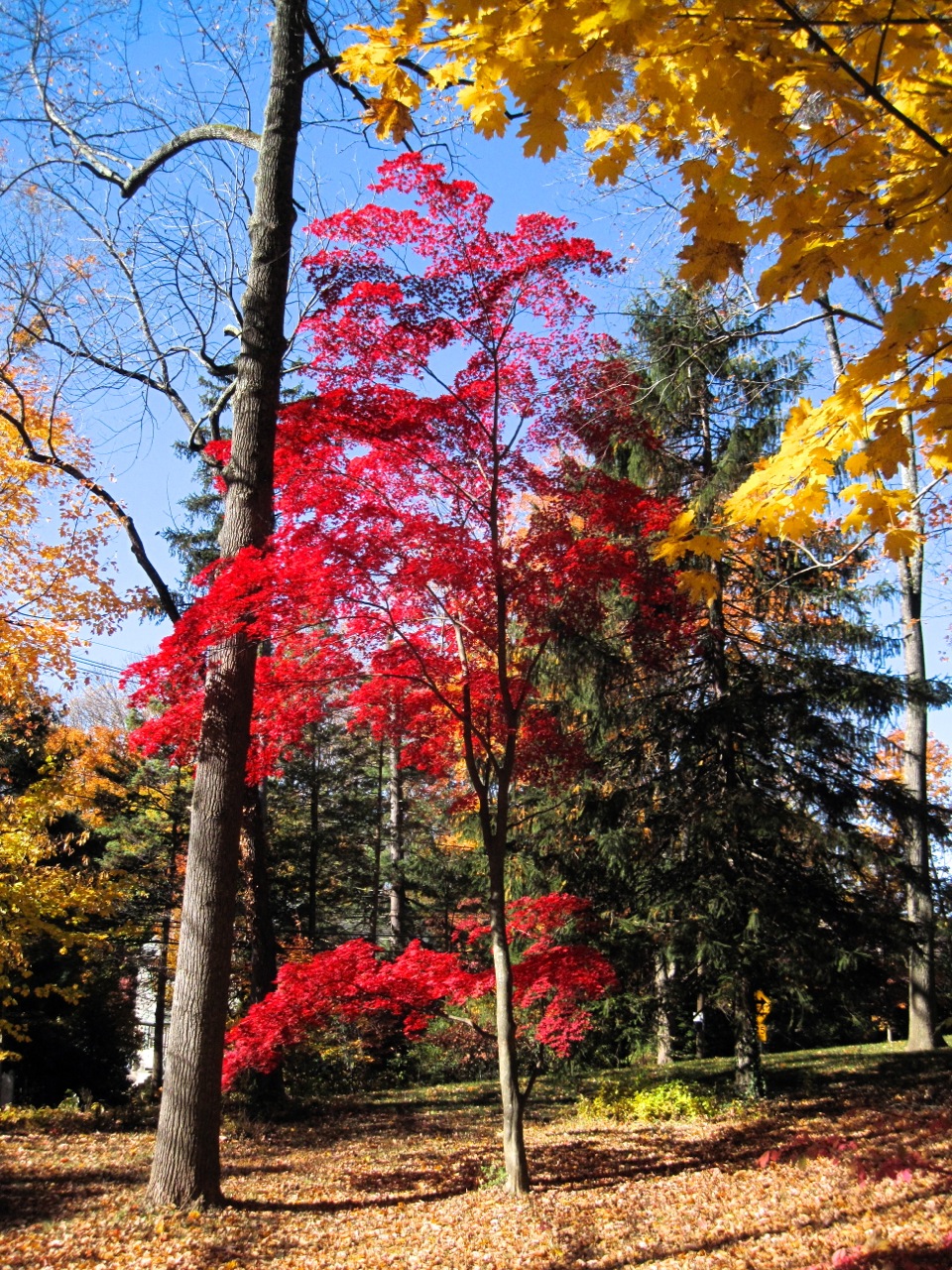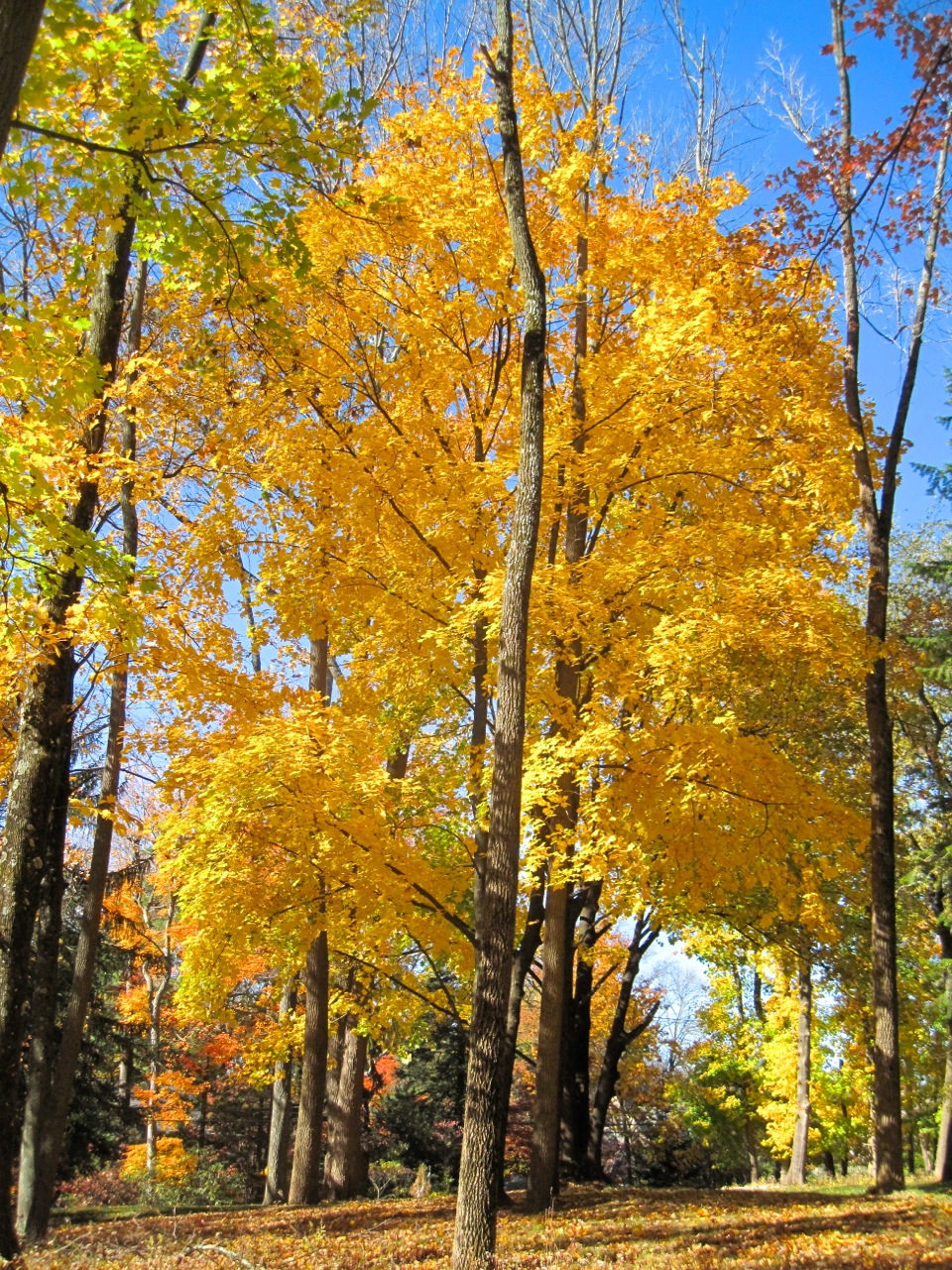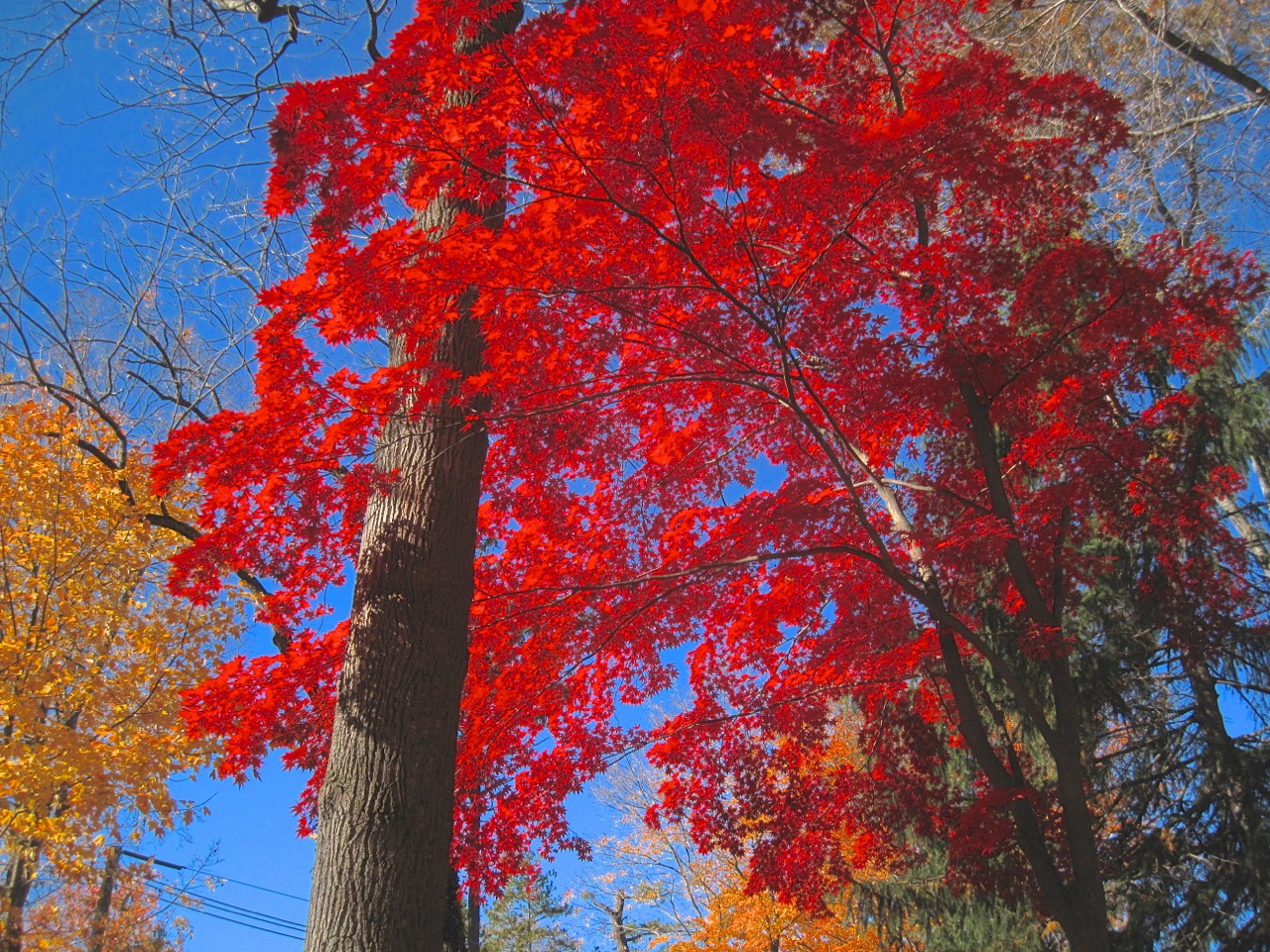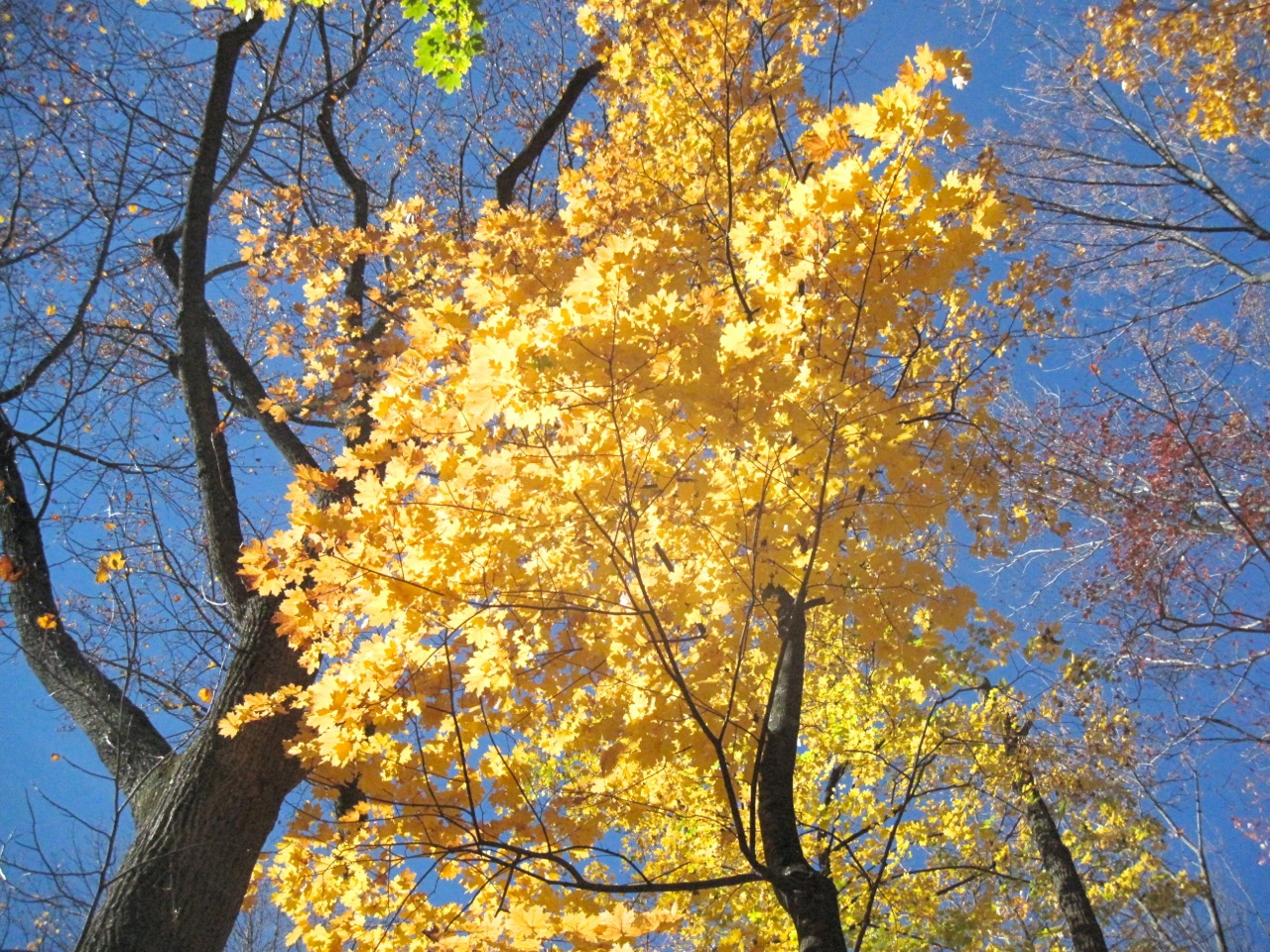 * * *
To watch a very brief panoramic video of what fall looks like here at the barn,
CLICK HERE or on the YouTube screenshot below. Be sure to choose high-def (720p)
and watch full-screen on a monitor larger than an iPhone, with the audio up.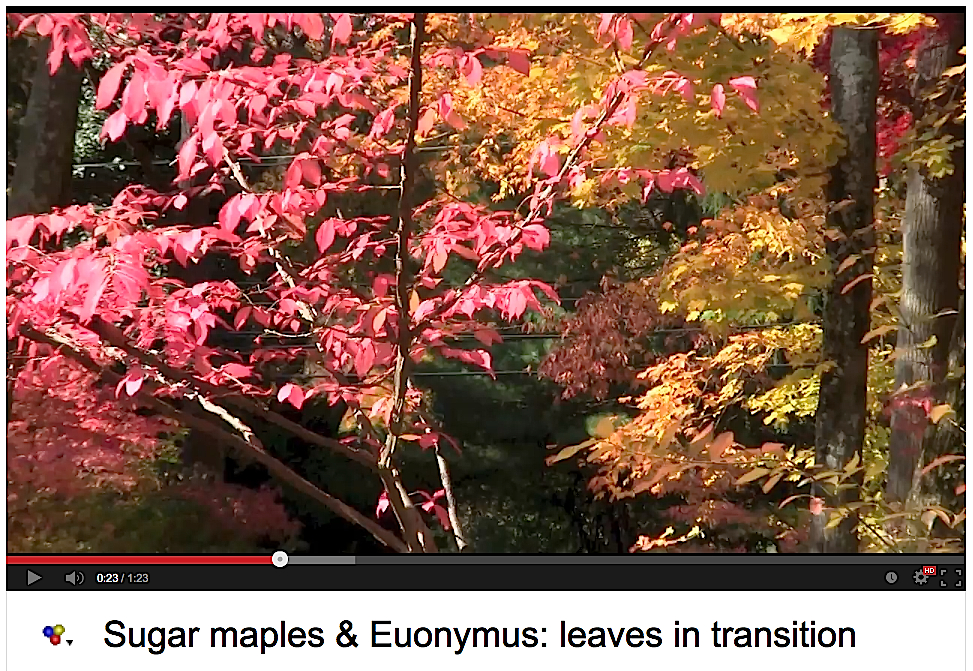 Click here to return to my home page

Click here to send me an email