Father's Day 2010
Sunday, June 20, 2010
Jennifer took the train up from DC to treat me
to the Cleopatra exhibit at the Franklin Institute,
followed by a delicious dinner at FISH
on Lombard Street in center city Philadelphia.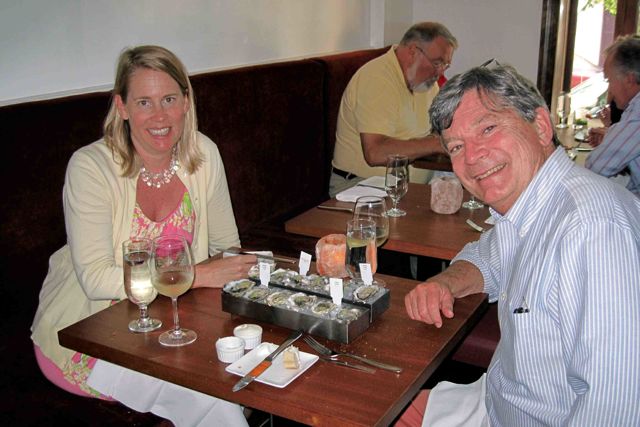 Predictably, the 9-course
prix fixe
dinner was superb,
starting with these mouth-watering oysters.
I love these reunions with my adored and adorable daughter.
Click here
to return to my home page
Encouraging words are always welcome at
johndallasbowers@verizon.net