issues of importance during one of our many visits to his home
at 351 Owen Avenue, Lansdowne, Pennsylvania (July 1945).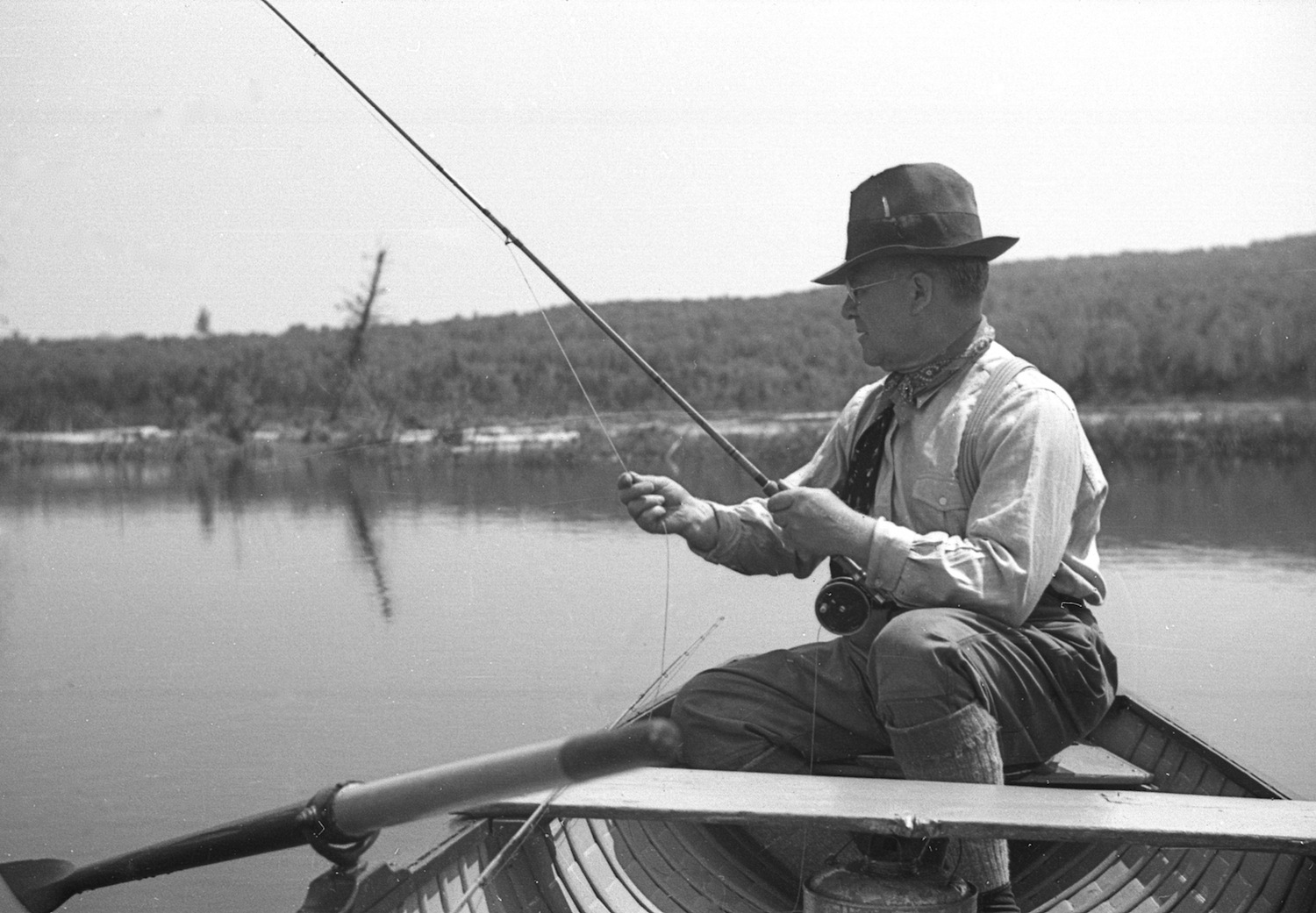 1941: here's JP, at 58, fly fishing on Lake Kennegabo, near Rangeley, Maine.
I was to follow in his footsteps within a decade, and continued to visit Grant's Camps
well into adulthood, even taking Jennifer and Susan in the late 1970s.
I think another visit is on order. The trout and salmon await!
Click here to see what Grant's looks like today.
Click here
to return to my home page.
Encouraging words always welcome at
johndallasbowers@verizon.net