Celebrating Jennifer's Birthday
A weekend with my daughter in Washington, DC
(September 11 & 12, 2010)

Driving to Greenbelt, MD and taking the Metro into the city
meant total vehicular freedom and an escape from usurious parking fees.
Jennifer and I did some food shopping Saturday afternoon
and went to dinner at Montmartre, DC, a delightful French bistro.
Sunday morning I headed over to the Capitol for the
9/12 "Remember in November" rally, where my friend John Gimbel
joined me in the press section. I had an opportunity to interview
one of the keynote speakers, Rep. Mike Pence (R, IN-6).
Click here to watch that brief clip and click here to watch his speech.
Jennifer had escargots as an appetizer and pork cheeks with a dense demi-glaze sauce.
I started things off with a salmon tartare and seaweed salad, and also had the pork cheeks.
We shared an ample and delicious chocolate mousse for dessert.
I relented on my no-alcohol regimen with an estate-bottled Bordeaux from Medoc.
Anne, the manager at Montmartre, was welcoming, charming, and kind,
and Jonathan, our server, was genial, skilled, and knowledgeable.
These two delightful French-Americans made it a perfect evening for us.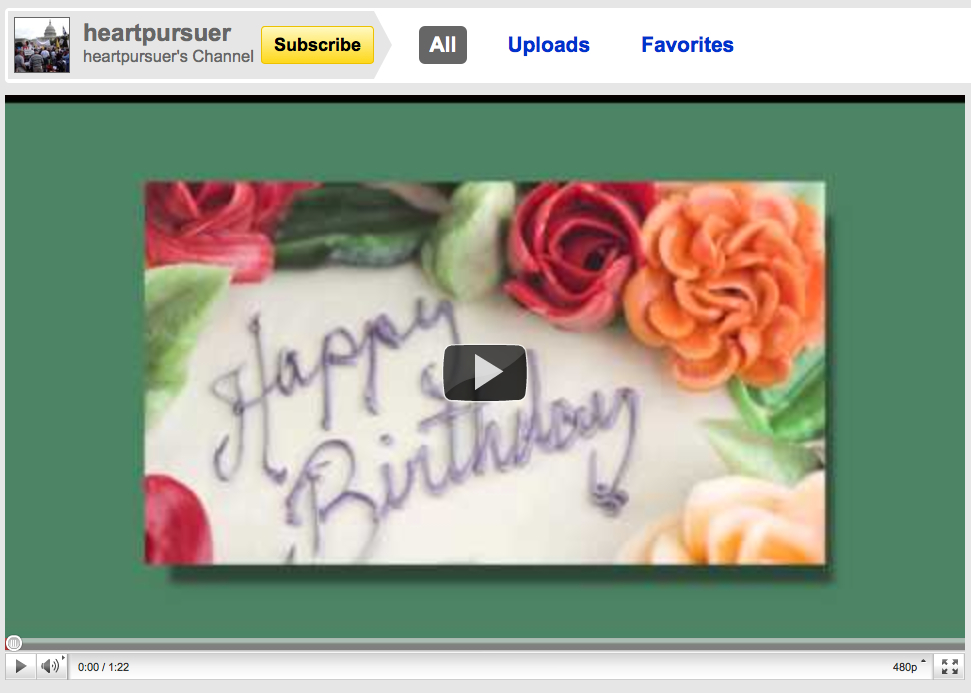 Click here (or on the YouTube screenshot above)
to watch the video I put together to mark Jennifer's birthday.
Click here to return to my home page
Encouraging words are always welcome at
johndallasbowers@verizon.net