2008 "Men in His Image" Beach Retreats
Cape May Point, New Jersey
Seven brothers in Christ, including several from my small group,
gathered at Susan Taylor-Conner's lovely cottage the weekend of April 11-13, 2008
for a time of fellowship, reflection, and fun. Despite a gloomy forecast, the weather was excellent.
Roy and I returned May 2-4 for another great weekend (scroll all the way down to see the group photo).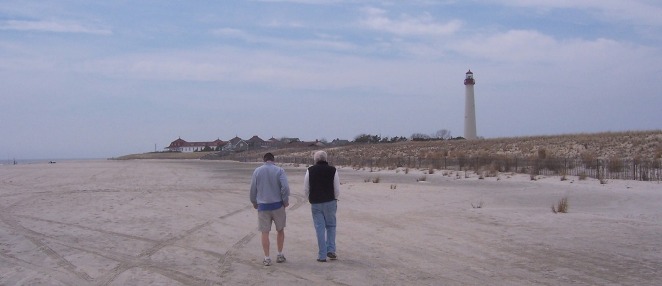 Tom and Roy in a quiet conversation that first afternoon.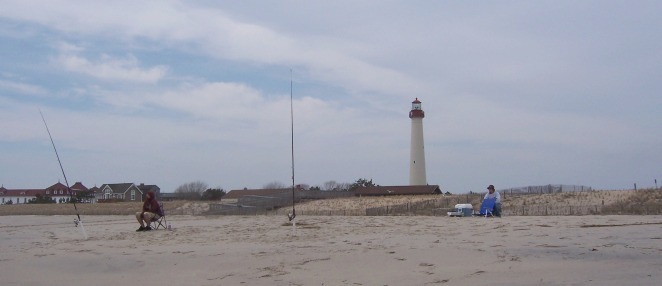 These surf fishermen reported no success in their quest for Striped Bass.
The group gathered for this photo on Sunday morning, just before breakfast.
Front row (l to r): Tom, Lev, jdb, Roy; Back row (l to r): Howard, Allan, Peter.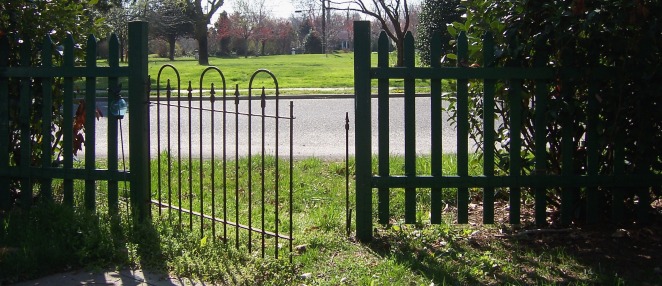 The quaint garden gate at our beach cottage opened on a peaceful public park.
And then it was time for something completely different




I hadn't been in the ocean since 2001,
so this swim seemed long overdue.


Having fully submersed myself in the 50° surf,




I beat a hasty retreat back to the cottage.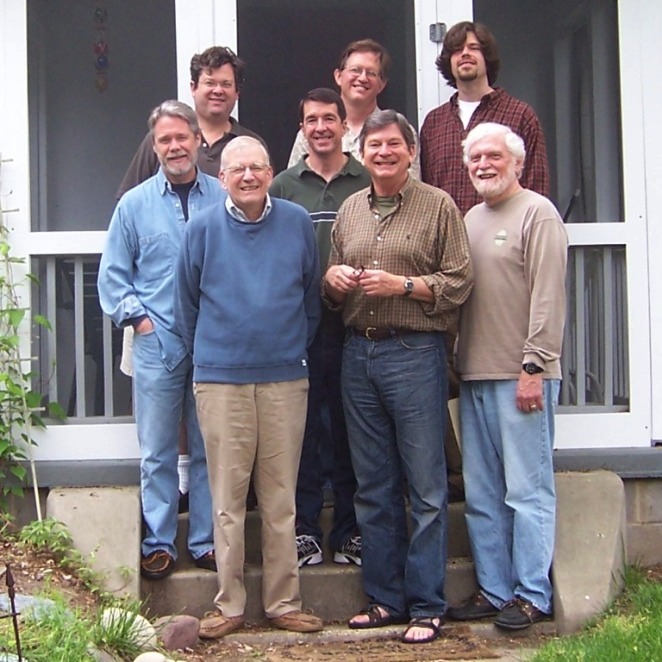 Roy and I returned May 2-4 for a reprise retreat and were joined by these estimable gents.
Front row (l to r): Evan, jdb, Roy; Back rows (l to r): Tom, Bill, Ray, Daryll, and Mark..
Click here
to return to my homepage
Encouraging words are always welcome at
johndallasbowers@verizon.net