My NRA Page
I'm a proud Life Member of the National Rifle Association.
No organization does more to defend our Second Amendment rights
against the unrelenting attacks by anti-gun elements in government and the media.
I urge you to join me in supporting the NRA.
Click here to go directly to the NRA membership page

Click here
to go to the NRA homepage
Interested in learning more about the public policy issues supported by the NRA?
Click here
to go to the
NRA Institute for Legislative Action
website for the latest news.
* * * * *
The NRA has superb programs for educating and training
the youth of America in the proper care and use of firearms.
I was fortunate enough to be introduced to the NRA
through one of those, the .22 rifle
Marksman Qualification Program
.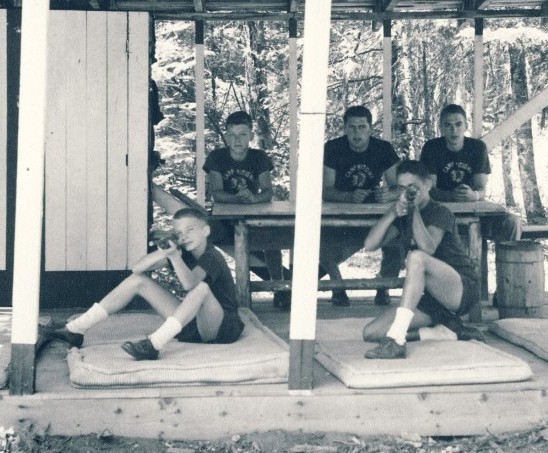 Here I am (left) at age fourteen, demonstrating one of the two NRA-approved sitting positions during riflery practice at Camp Mitigwa in Rangeley, Maine. It looks like I've drawn a pretty good bead on the camera lens -- and in the process, violated one of the cardinal rules of the range: never point your gun at something (or someone) you don't plan to shoot.

First, as a youngster at summer camp, and later as a counselor,
I worked my way up the ladder from Pro-Marksman
to the NRA's highest level of qualification, Distinguished Expert.
After many years away from active firearm use,
I have returned to the passion of my youth.
Whether it's trapshooting with my beloved Beretta AL391 12-gauge
or range practice with my .22-caliber Colt Woodsman, Smith & Wesson .38's,
or my most recent purchase, a Springfield Armory XDm .40-caliber semi-automatic,
I get a lot of pleasure -- and a sense of security -- from my modest arsenal.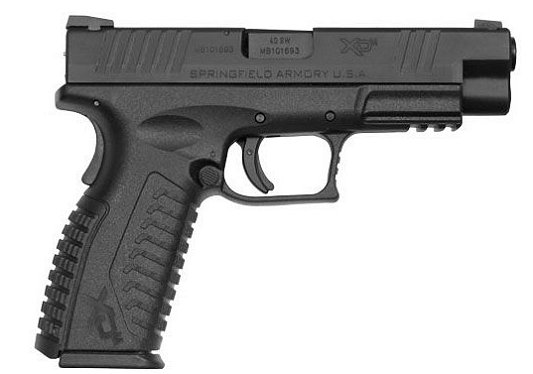 The Croatian-built XDm 4.5" 40-caliber semi-automatic.
The ammo is a bit pricey, but it sure is fun to shoot.
Click here to return to my homepage

Encouraging words are always welcome at
johndallasbowers@verizon.net