The Birthday Boy
Family and friends gather to celebrate Ross's 65th
Sunday, July 25, 2004
Ross and Ann are thirty-year friends who live nearby.
Their historic farmhouse is nestled on several intimate acres of incomparable greenery
graced by a restored barn and a lovely pond.
It's one of those secret treasures that dot the Main Line.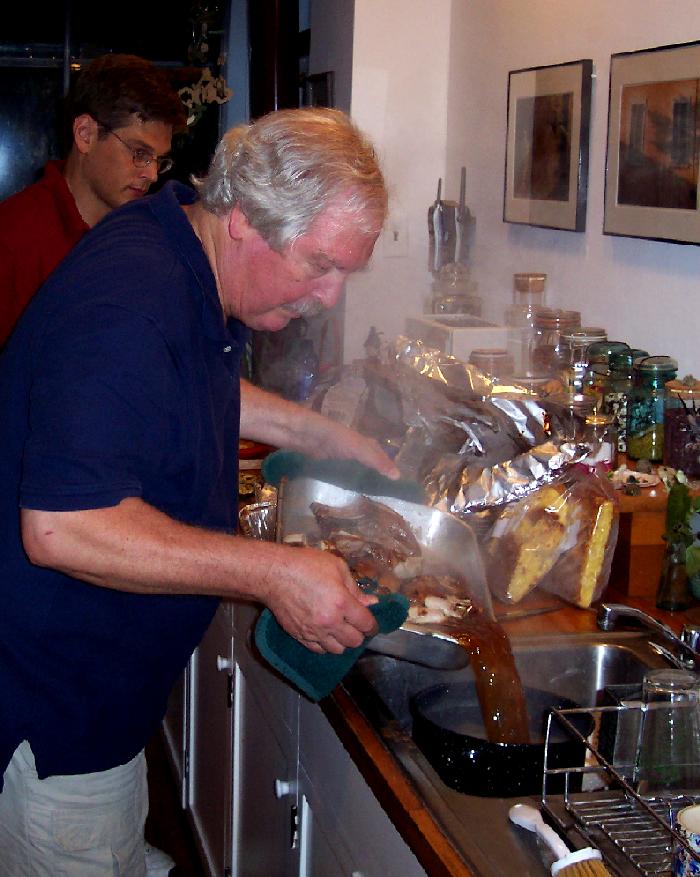 Nothing says summer like country spare ribs, beans, cole slaw and corn bread.
Ross begins his final prep as his guests eagerly await their first taste. What a sauce!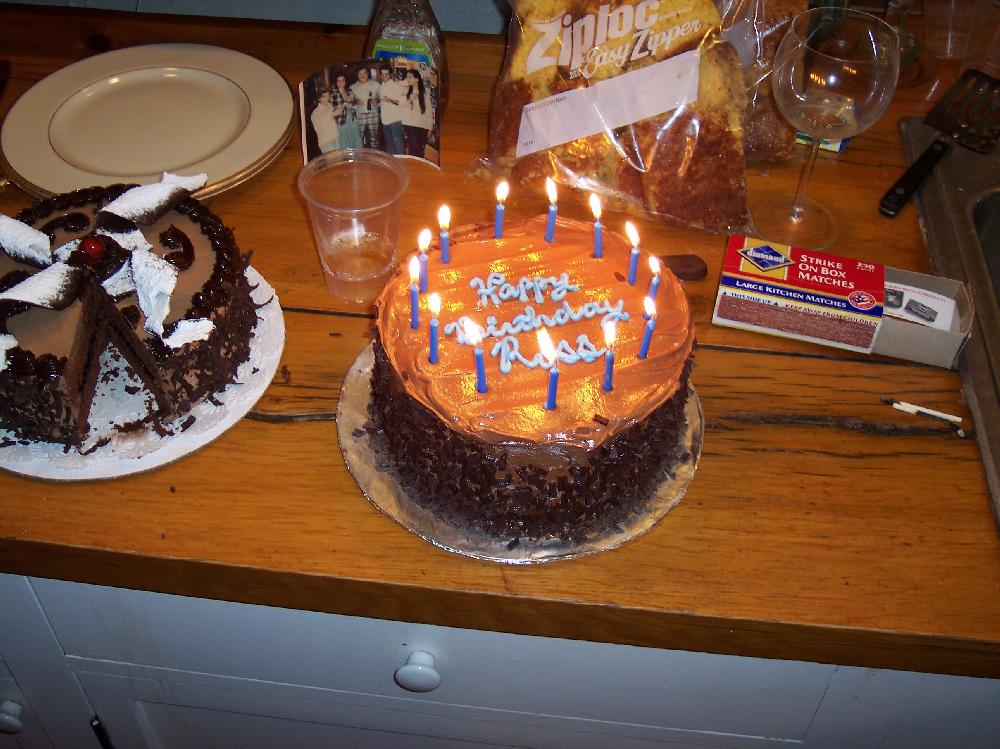 What's a birthday without a cake? So we had four of them -- all different, all chocolate, all incredible!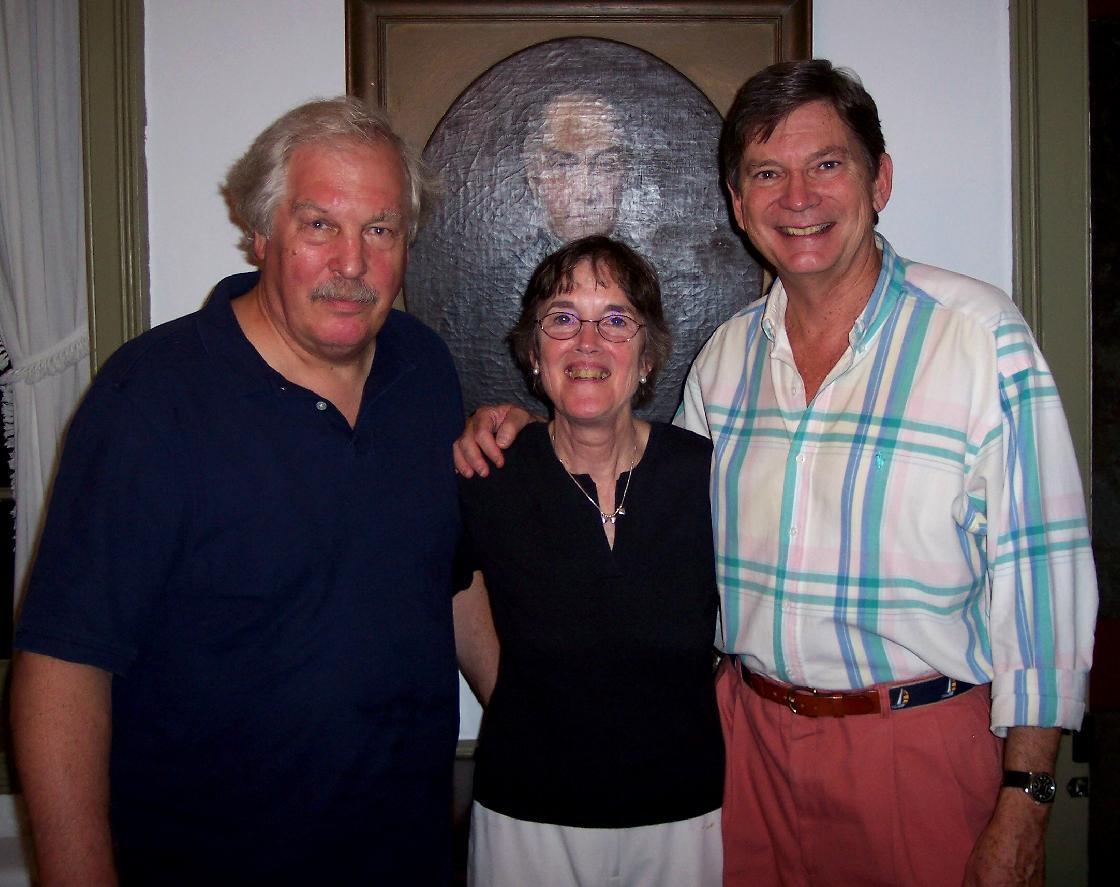 At evening's end, our tummies and hearts were full. It was a lovely time and an honor to be there.
Click here to return to my home page
Encouraging words are always welcome at
johndallasbowers@verizon.net