Royals Reunite

Two excellent 2004 lunch reconnections:
one with fellow Upper Darby Senior High School alums (aka The Royals);
the other with a close friend who married into Royalty.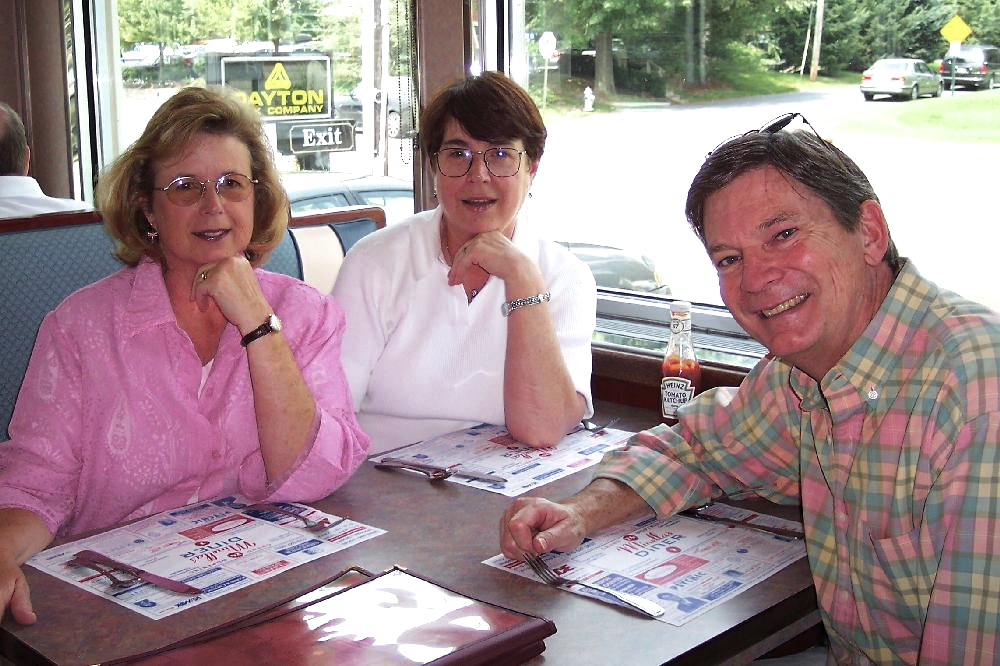 Tuesday, August 17, 2004: Phyllis (left), Leslie and I at Minella's Diner in Wayne.
Phyllis and I were in the Class of 1960. Leslie also graduated from Upper Darby,
and, I discovered, was one of Carole's bridesmaids. Small world.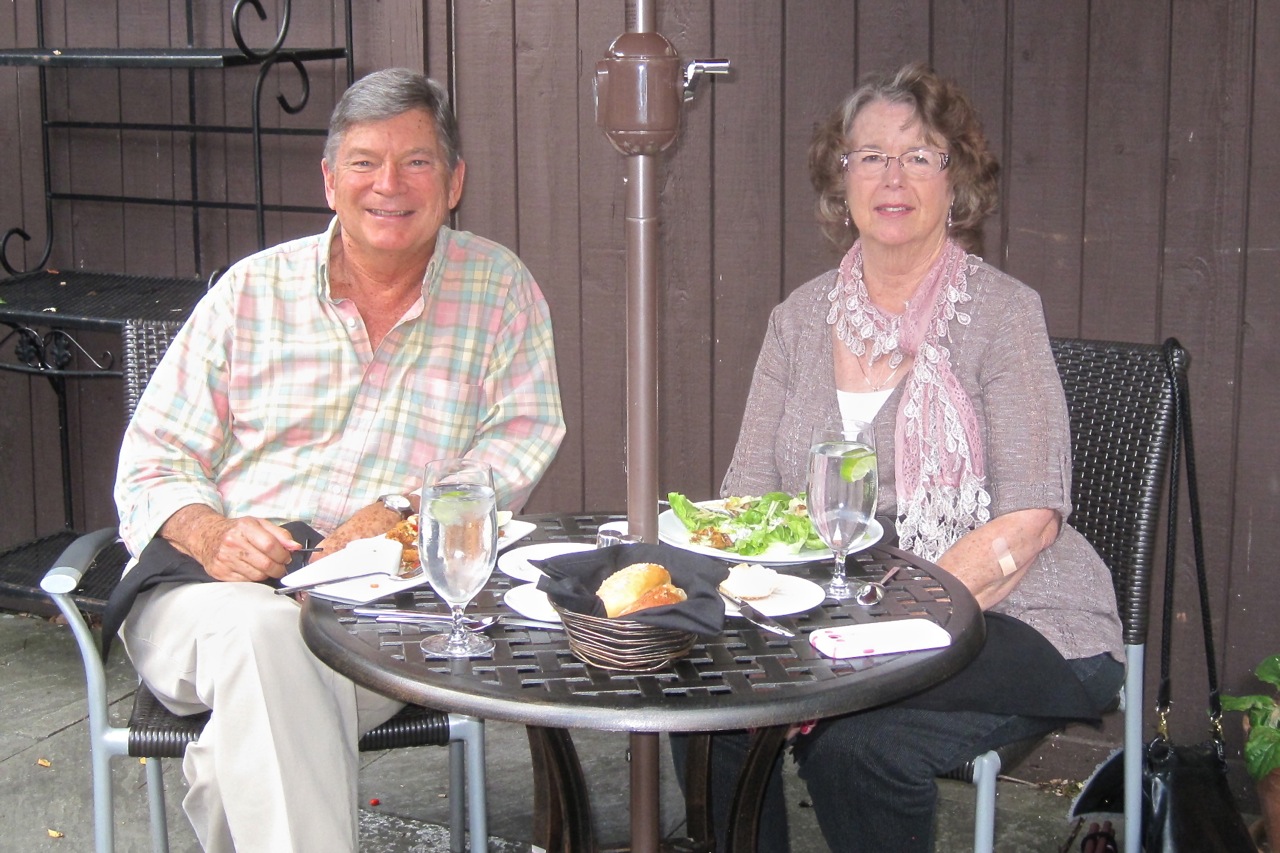 Update: Phyllis and I had another reunion on 9/13/13, this time at 333 Belrose Bar & Grill.
Incredibly, I seem to have chosen the same shirt for the occasion.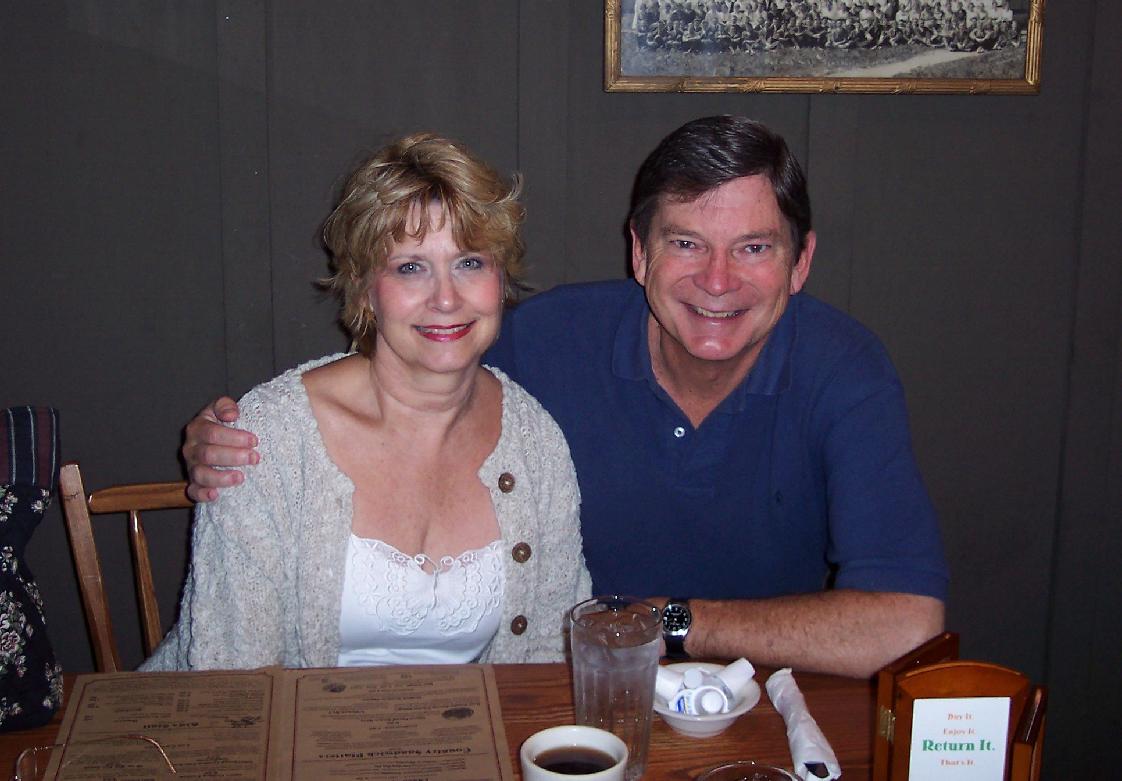 Tuesday, July 27, 2004: lunch at Cracker Barrel. Carole is part of my Cornerstone story and a dear friend.
Her husband, Bob, was in my class at UDHS.
Click here to return to my home page
Encouraging words are always welcome at
johndallasbowers@verizon.net