Thomas plays in his first tennis tournament
Friday, September 6, 2013

After a decisive clay-court win at the beautiful Merion Cricket Club,
my grandnephew advanced to the quarter-finals. Both matches were fun to watch.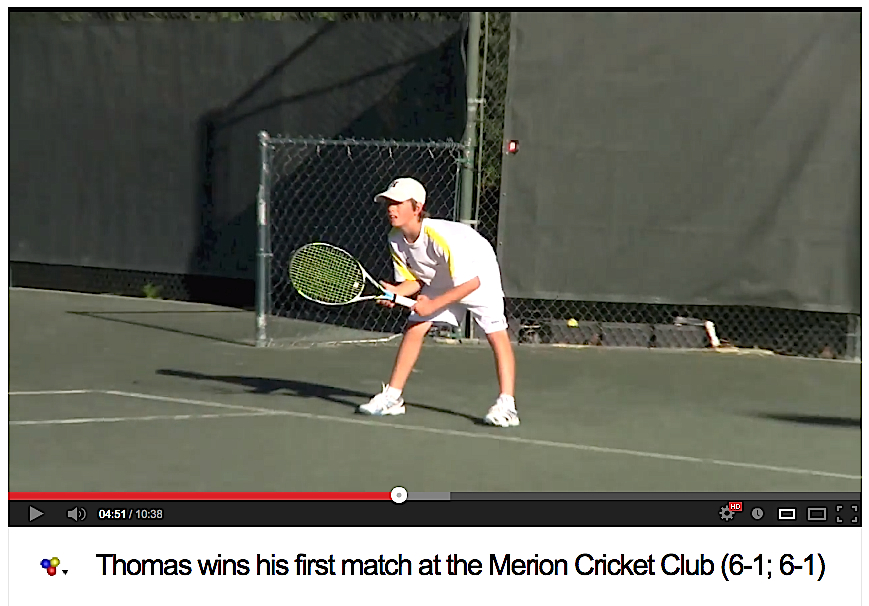 Click here or on the screenshot above to watch a highlight reel of the match.
Be sure to choose high-def (720p), full-screen, with audio up.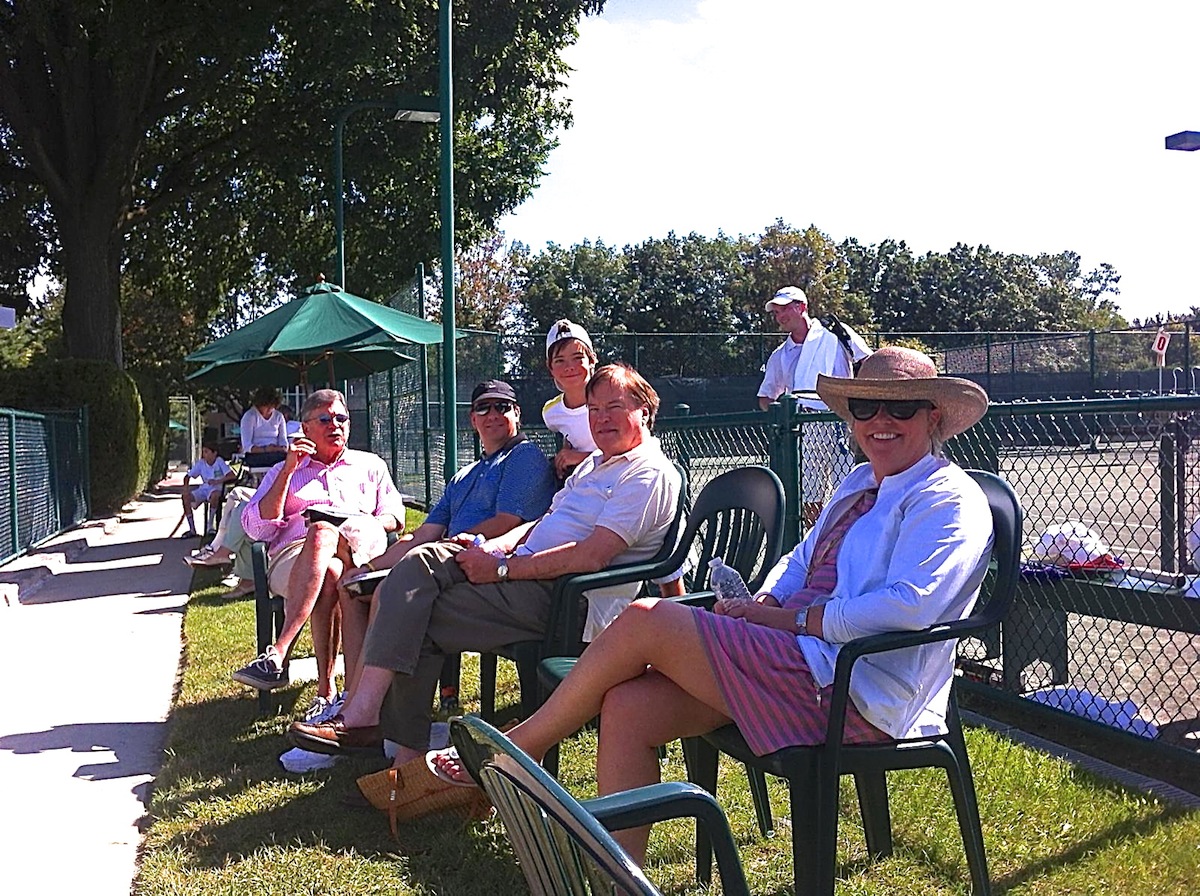 The family gathered on Saturday afternoon in advance of Thomas' quarter-final match.
It was a perfect late-summer day; I almost didn't mind the yellow jackets swarming my turkey club.
Fortunately, I didn't ingest any.


Click here to return to my home page

Click here to send me an email