My 2007 Christmas Table
Waterloo Gardens had just the right ingredients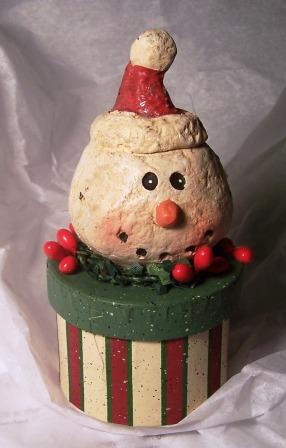 These papier-mâché snowmen were the perfect place
to hide some after-dinner gourmet jelly beans.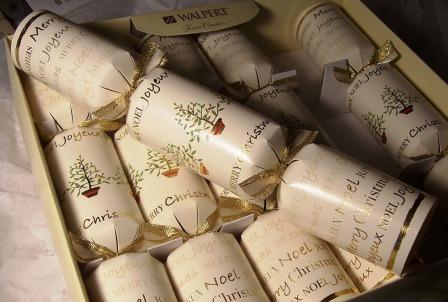 Calorie-free Christmas crackers were a great way to get the dinner
off to a festive start. The paper hats and toys contained therein set the tone.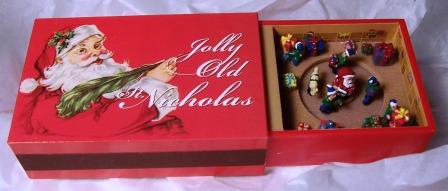 I couldn't resist these animated "matchboxes."
Turn the crank and the figures moved to the music box sounds
of "Jolly Old St. Nicholas." Classic.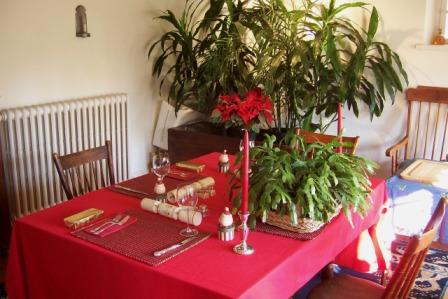 And here's what it looked like all put together.
Click here
for more Christmas 2007 photographs
Click here
to return to my homepage
Encouraging words are always welcome at
johndallasbowers@verizon.net