The Schooner Eleanor
Kennebunkport, Maine -- 55 feet of pure sailing pleasure


Captain Rich Woodman and a crew of local craftsmen built this schooner
along the lines of the 1935 Mobjack Design. She was launched in May 1999
and currently operates May through October, weather permitting.
Jennifer and I joined 18 other fortunate passengers on July 15, 2012 for a
beautiful two-hour cruise along the coastline of Kennebunkport.

Click here or scroll down to see the video I posted on YouTube.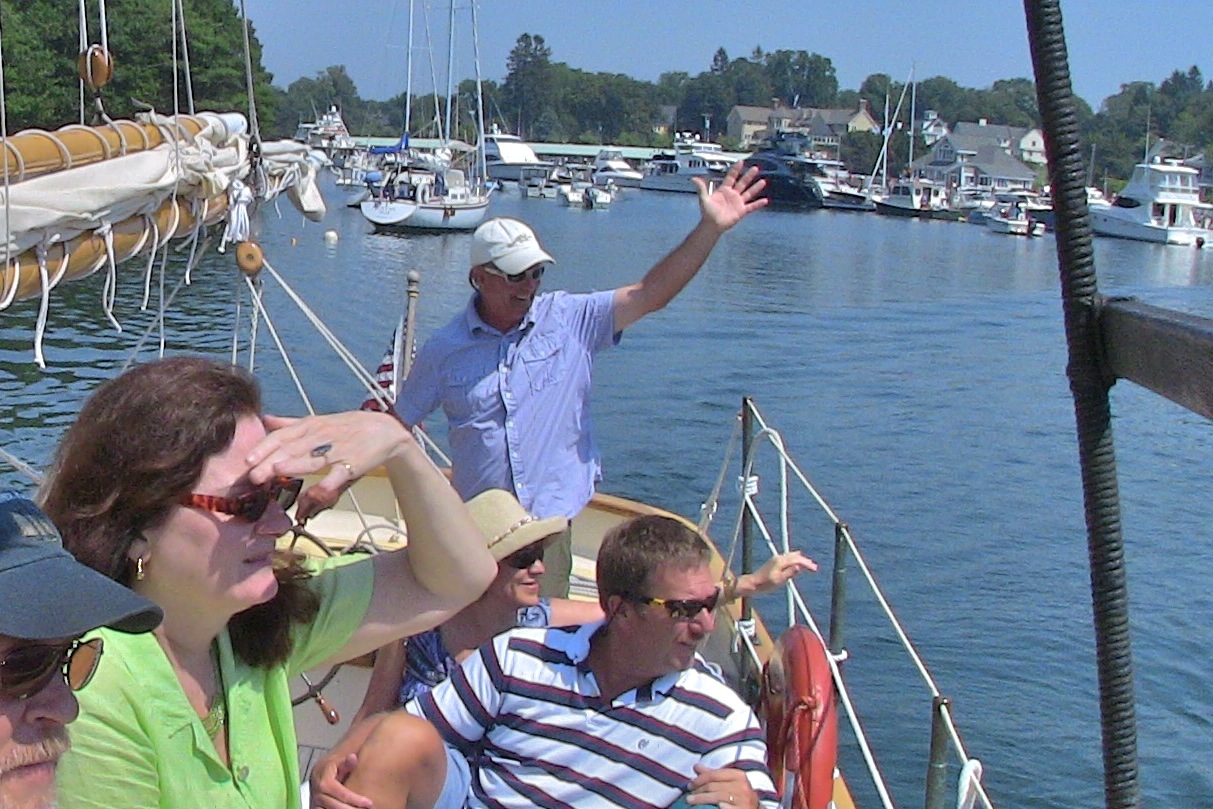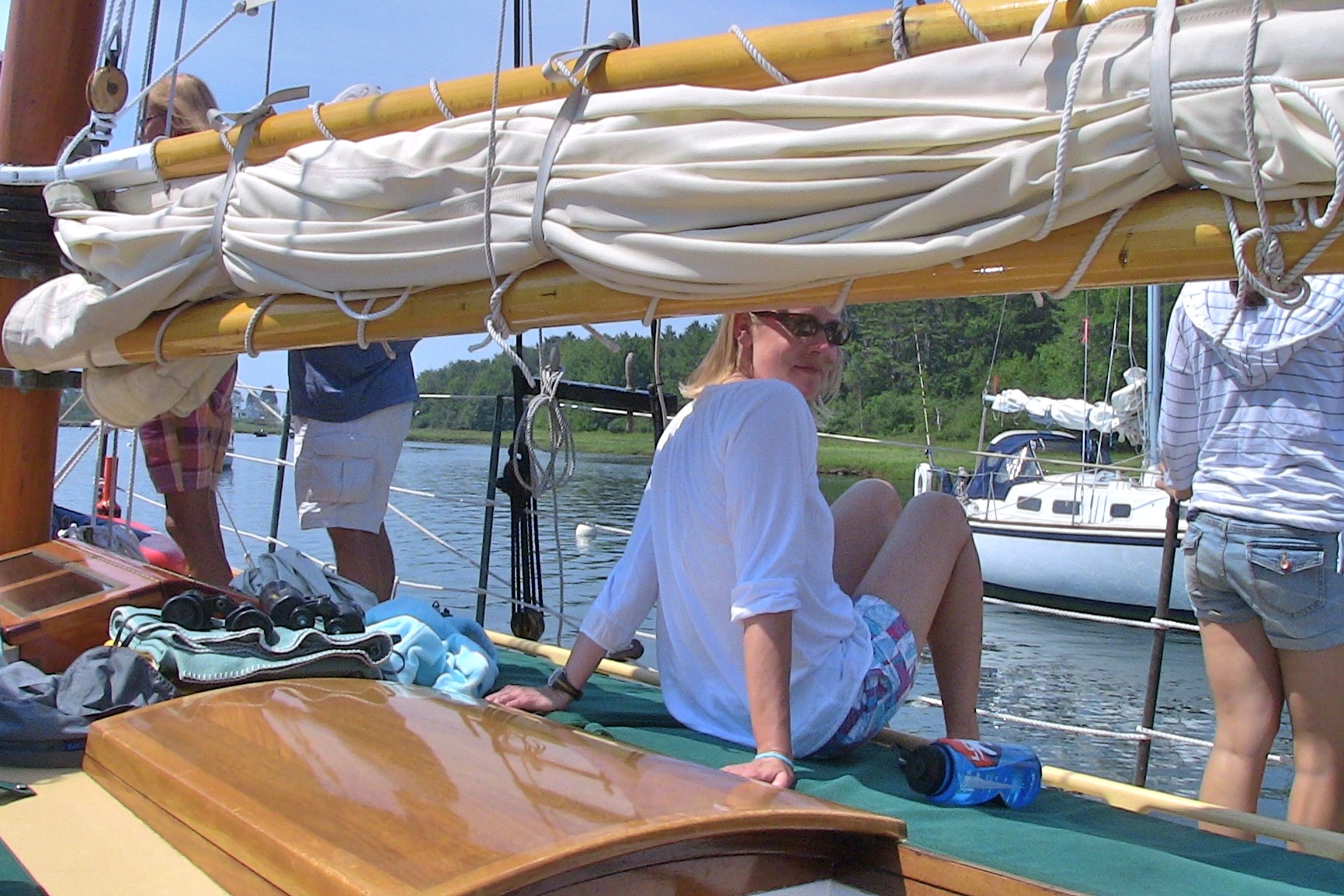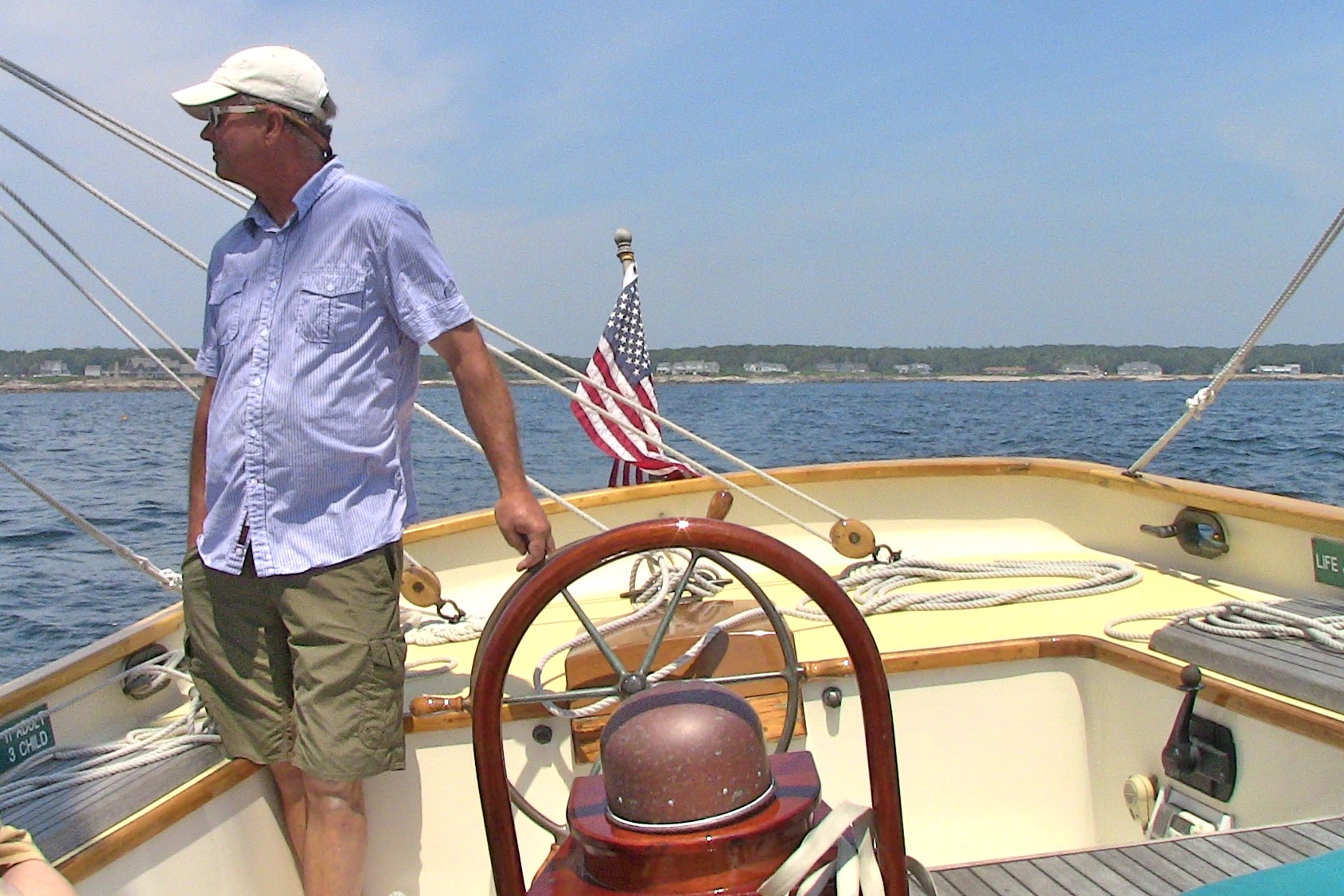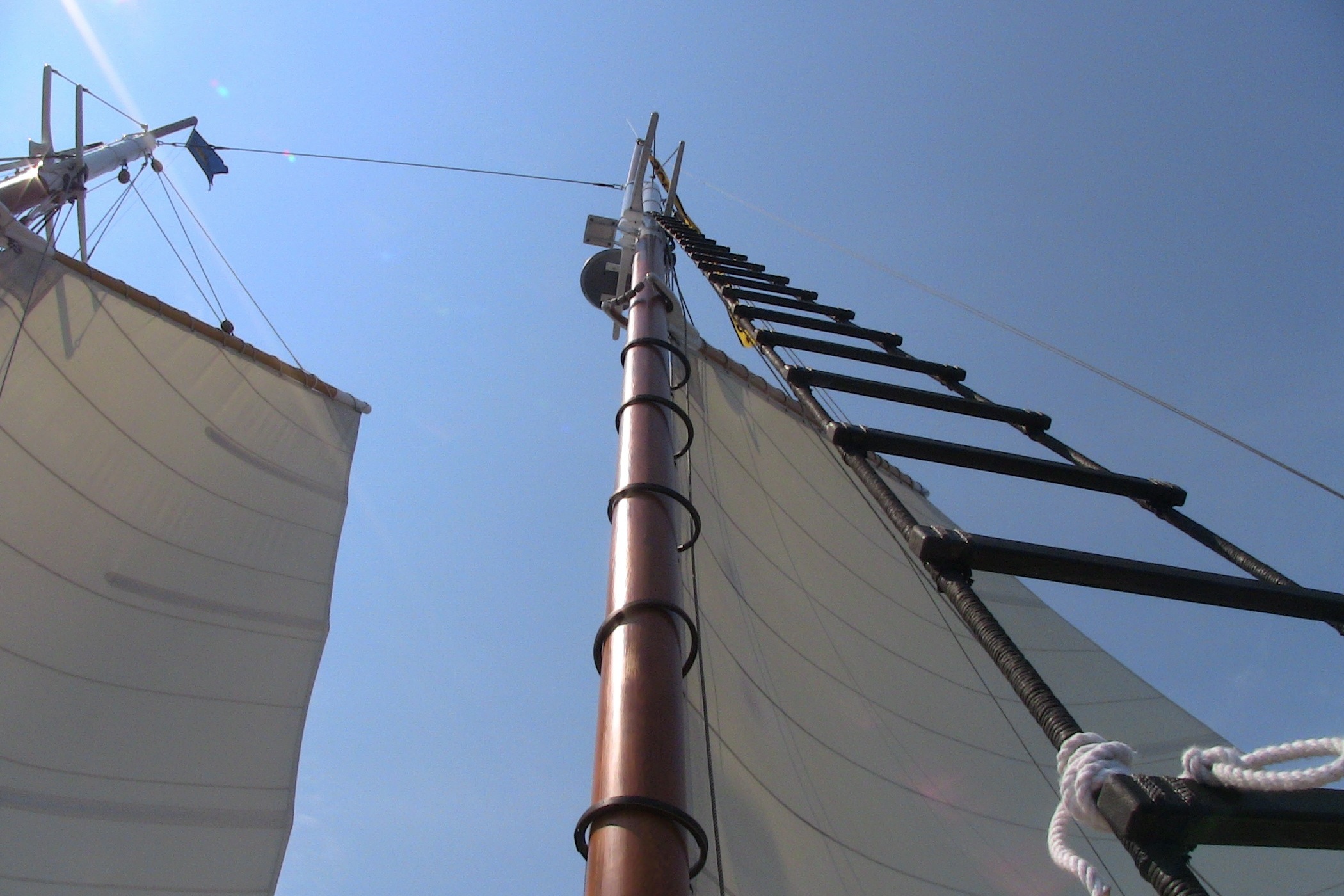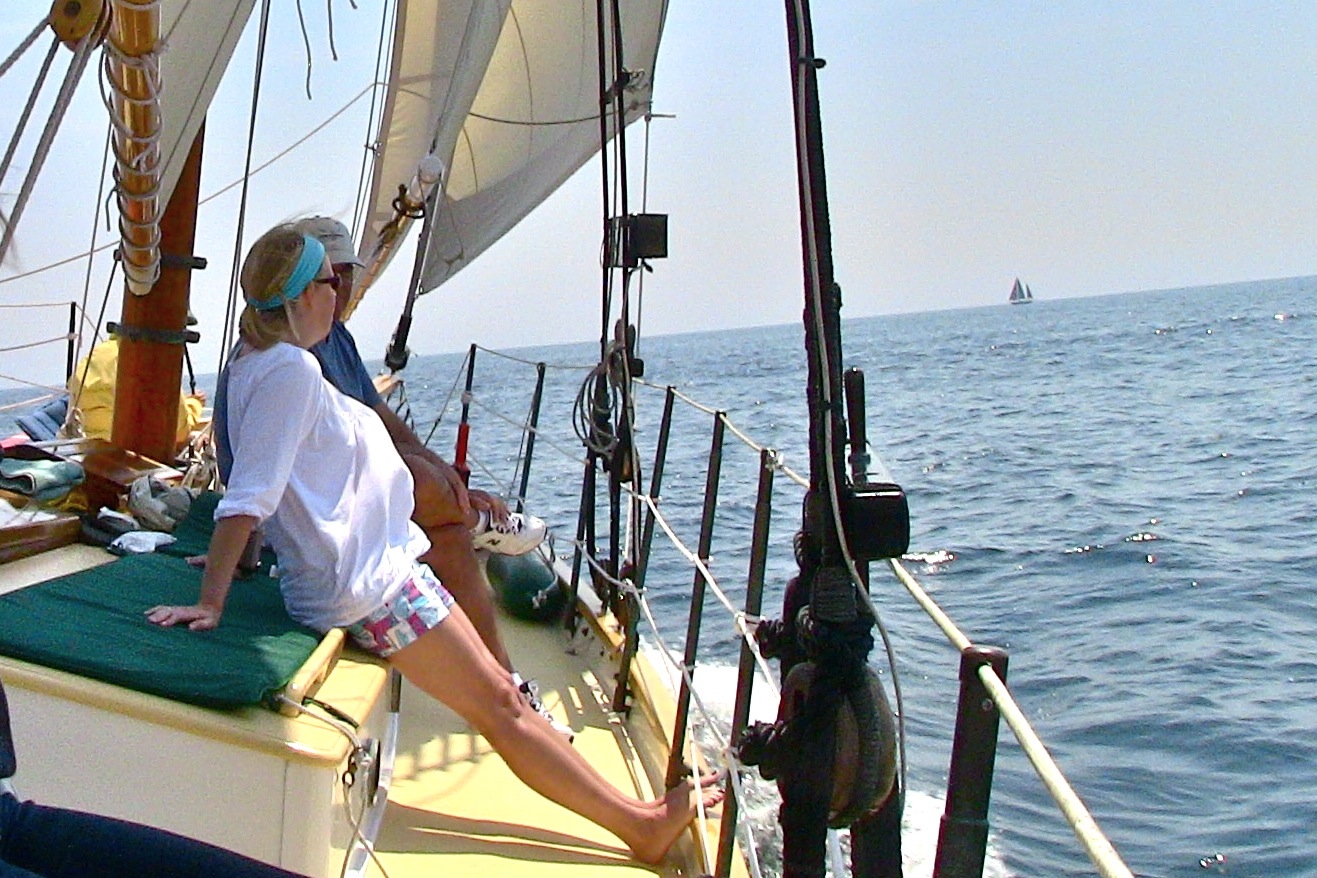 WATCH THE VIDEO -- IT'S LIKE BEING THERE!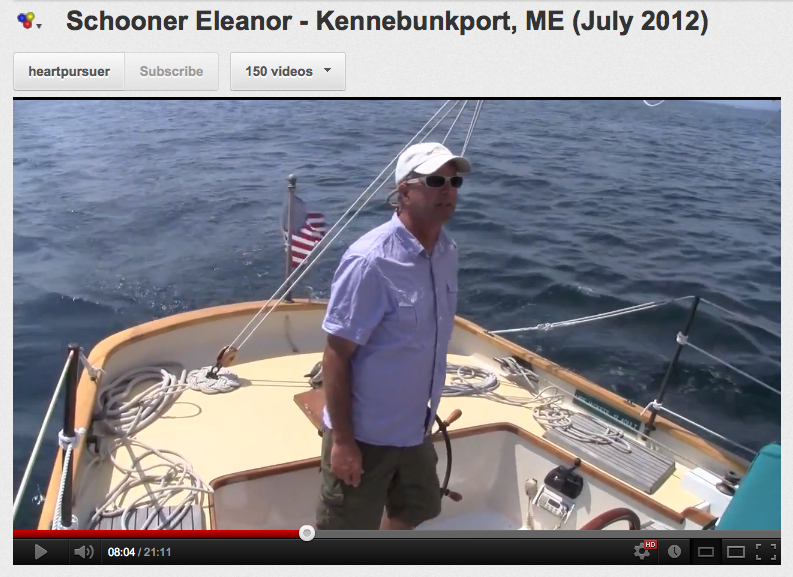 Click here or on the screenshot above to watch a video of our cruise

Click here to see photos of our hotel, the Cape Arundel Inn

Click here to return to my home page

Click here to send me an email