Daddy-Daughter Fly Fishing Trip
Teton Valley Lodge in Driggs, Idaho
June 30 to July 4, 2004

After years of talking about it, and prompted by Jennifer's initiative,
she and I decided to go for it: our first father-daughter fly fishing trip out West.
We settled on Teton Valley Lodge, a family-owned facility
famous for its comfortable accommodations, excellent food, gifted guides,
and ready access to some of the finest trout fishing in the world.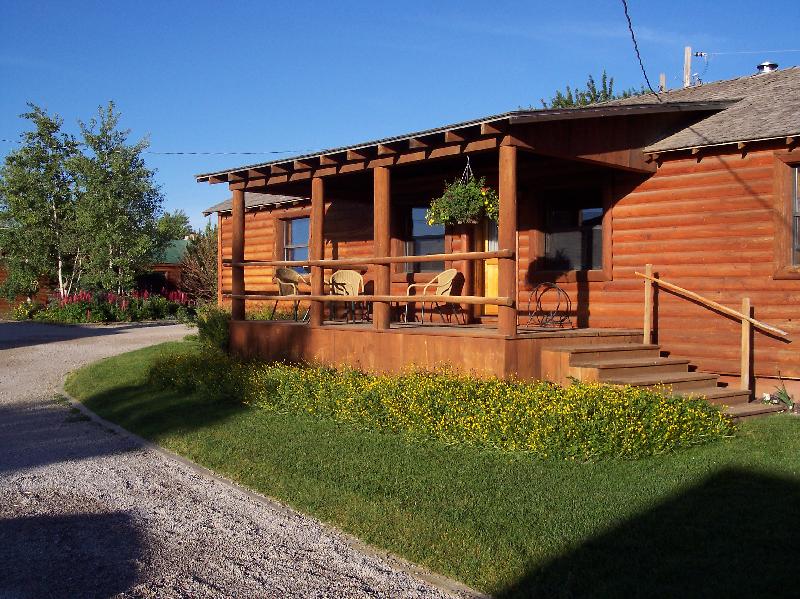 Just a few steps from the main lodge,
our spacious two-bedroom cabin overlooked the Teton River.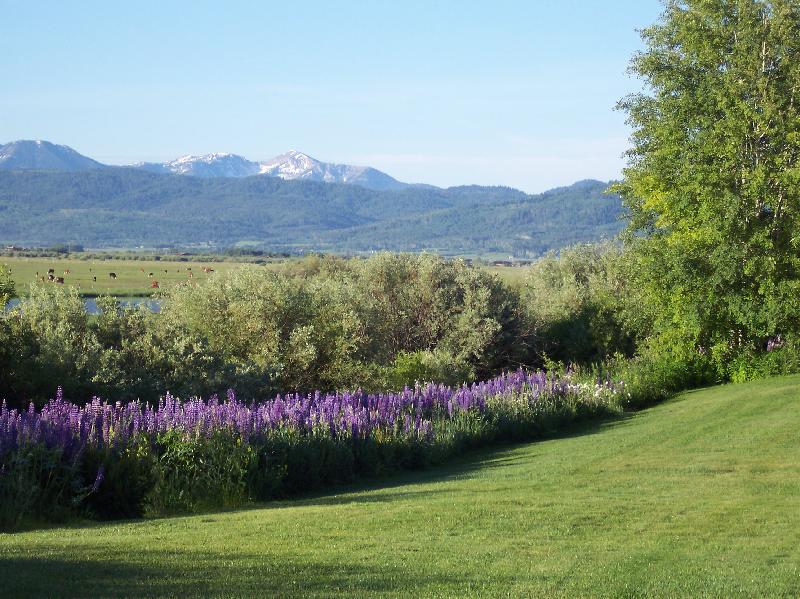 This is the scenery we woke up to:
the Teton River, the Teton Mountains, and endless blue sky.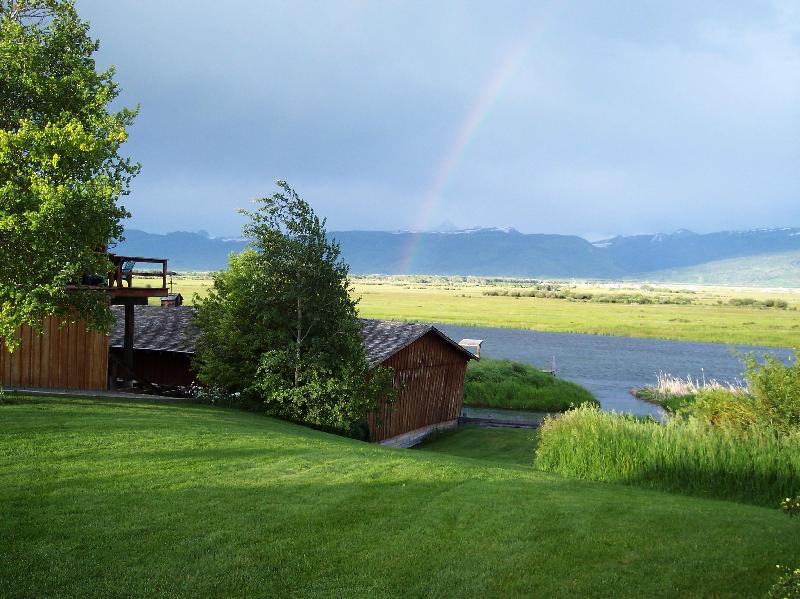 Okay, we did have some rain each afternoon,
but there was beauty in that, as well.